In the wake of the recent Samsung Galaxy Note 7 fire on board a Southwest Airlines flight (the device has since been banned by the DOT), and a rising number of PED-related smoke and fire events in aircraft cabins, Baker Aviation Maintenance, master distributor for HOT-STOP 'L' Fire Containment Kits, is pushing the solution forward as capable of containing these unexpected threats.
The firm has been offering fire containment products since 2010 (lithium-ion batteries burn themselves out in the bags). As of 2014, Baker had sold in excess of 1,500 bags, and it says sales have continued to be brisk. Business jet operators from around the world – plus four major airlines – have adopted the offering in a bid to protect crew and/or cabins. RGN's Q&A with Baker Aviation president and COO Ray Goyco is below.
Where are bags kept – on the flight deck, in the cabin or both?
RG: Both. The flight deck seems to be the most obvious location for this safety tool. Pilots carry battery powered tablets or small laptops now in the cockpit. Therefore, it is most critical that they have quick access to our solution to protect them from smoke, fumes, fire, or explosions that could prevent them from flying the plane. Depending on the size/length of the cabin, sometimes we suggest two HOT-STOP Kits in the cabin area. Accessibility is the key in these emergency situations, and HOT-STOP is lightweight and easily stored anywhere in the cabin or cockpit. It can be deployed quickly without having a flight attendant retrieve a big bulky box from a rear storage compartment. But what is interesting is that we are finding all different kinds of industries have a need for our custom made fire containment products. We are working with hospitals, the mining industry and military branches that transport large drone batteries. As pioneers in this business, we are focused on providing a safe, reliable containment solution for Lithium-ion-powered devices and uniquely qualified to expand into these other areas beyond aviation.
The current protocol for addressing burning PEDs is outlined in the video immediately below. In your opinion, why are fire containment bags a better option? And are regulators studying these bags?
RG: Currently, there is no FAA requirement to add our product to contain lithium-ion battery devices, but we know that many are collaborating on this subject. The risks continue to increase as the number of devices being brought on board increase, and the unpredictability of many new electronics continues as we saw with the Hoverboards and now some new smartphones. Airlines develop their own appropriate training requirements to carry out the use of our HOT-STOP 'L' Kits. We have also created a generic video that demonstrates the quick and easy deployment of our product as an introduction which you can watch here:    http://www.hot-stopl.com/sop-video.html
Our manufacturer, Industrial Energy Products (IEP), has successfully demonstrated twice to the FAA in 2007 and 2008, with the HOT-STOP 'L' Fire Containment of a laptop in full thermal runaway. We also participate with many airlines in the FAA Fire and Cabin Safety Research Conference, held bi-annually in October to stay informed on any advancements on this subject. Recent updates to FAA issued Safety Alert for Operators (SAFOs) 16001 indicated that Halon fire suppression is incapable of preventing explosions from these devices. The use of water to 'cool-down' a device remains flawed logic from our perspective, especially since more devices today are waterproof. But as mentioned previously, there are no FAA mandates that require a Lithium-ion battery fire containment solution onboard.
Can you provide any examples of when the bags were successfully used to extinguish a burning PED?
RG: We are the only provider in this space offering a full replacement unit if our customers have deployed the bag to contain an erupting device. We have not had a return to date, but we know that battery runaway events are happening onboard aircraft every week around the world, many of which go unreported.
Can you give us an idea of the cost? How much to equip a fleet of 100 aircraft, for instance?
RG: HOT-STOP 'L' comes in a variety of sizes and can be customized to fit the airline or other business need.
The new EVOLUTION series of HOT-STOP® 'L" was recently introduced to target airlines that are looking for containment solutions that will minimize the risk of unknown devices being brought onboard, including portable charger/battery packs as well as internal equipment, such as defibrillators, and electronic flight bags carried inside the cockpit. The new zipper technology offers an additional layer of security with its zero tolerance, airtight closure to the bag that is designed to contain a device in full thermal runaway until it has burned out. It can be deployed in less than five easy steps.
We will soon have the EVO Smartphone/e-cigarette size available on Amazon.com for $529.99.  Other sizes for tablet, laptop, and the XL sized catch-all solutions come with a pair of 14" Fire Safety Gloves and range from $1600-$2900.
How do you customize the bag for the airlines; if a carrier arms its crew with iPads, for instance, and distributes portable IFE units, would the airline carry different sized bags on board?
RG: We offer HOT-STOP 'L' bags in a variety of sizes, and as mentioned before, we can and often do customize the bag to fit the airline requirements. We do see the larger 25"x25" as the most popular size right now with the airlines because it can contain something as small as a phone, the flight attendant's credit card reader or something as large as an all-in-one computer, defibrillator or some new electronic gadgetry being carried on the airplane.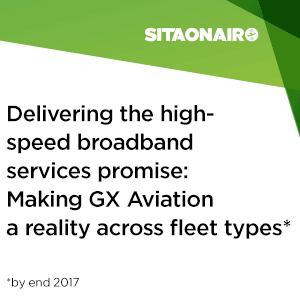 I believe there are a couple of companies in this space; what type of market share do you have now and what are you hoping to carve out?
RG: As pioneers in this industry, we continue to look forward to new and improved technology and are focused on providing solutions to this real threat that is aboard every aircraft in the air right now. Ultimately we are all about eliminating this portable lithium battery risk and saving lives, which spills over into many other industries outside aviation. As stated by Ray Goyco, Jr. president and COO for Baker Aviation Maintenance LLC, "If God wanted us to look behind us, he would have given us eyes in the back of our head, instead we look forward and will continue to search for new opportunities."
Our product is the only solution available that can be customized, has burn certifications, will contain a lithium-ion battery device in full-thermal runaway until it is burned out without emitting smoke or fire, and with or without the use of water. Plus, HOT-STOP 'L' distinctive lightweight construction is bendable and easily stored for quick accessibility and storage, and deploys in 5 easy steps. And don't forget, HOT-STOP 'L' is a perfect solution to store a device while not in use or unattended, for added peace of mind.
Related Articles: