$98,100. It could be the price tag on the shiny hood of a 2017 Porsche Panamera or the down payment on a condo in Waikiki, but the reality is that it's the current eBay bid on a single pair of airline-themed shoes.
In all fairness, these shoes are the only pair of their kind in the world, created by Virgin America in partnership with Eleven Inc. and SearchnDesign of Milan to encapsulate, into a fashion item, the experience of flying the airline's white-leather-enveloped First Class. Forget the air pump feature of old Air Jordans and the fluorescent sole of the first Yeezy Boost. Child's play. The so-called "First Class shoe" is kitted out with actual amenities on top of simple fashion details; the eBay listing touts that they're the "only shoes ever created with WiFi, moodlighting, First Class leather, a video display, and a built-in phone charger." Wait. There's more: "The shoes will be delivered in a custom plexiglass display case with LED lighting."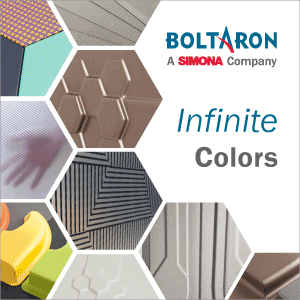 For $98,100.00 a traveler could purchase 54 First Class round-trips* between San Francisco and New York on Virgin America. That's more than one boomeranging transcontinental jaunt in comfort each week for an entire year, and at press time the auction still has three more days to go. With these shoes the airline isn't targeting frequent flyers or fashion plates, however; all proceeds are earmarked for the non-profit charity Soles4Souls and the highest bidder won't be granted a frequent flyer elite status.
Virgin America is simple having some fun, creating buzz, and furthering an odd obsession commercial aviation has had with footwear fashion for decades. Don't believe me? Even though this pair is out of this world and out of most people's price ranges, shoe collaborations both past and present have attempted extending an airline's brand from the skies to the sidewalks. Here are just a few:
AirBaltic's "airBalticShoe"
Speaking with airlinetrends after the shoe's launch in 2011, Janis Vanags, vice-president of communications at airBaltic, not only explained the reasoning for their creation of a branded shoe, but hinted at why airlines in general have a shoe fetish: "The idea of airBaltic shoes started purely as an advertising concept, emblematic of travelling, road, flight, movement." A fun Facebook post that placed the airBaltic livery on several shoe styles generated such interest that the airline actually put one style into production. The limited batch of 1,000 pairs still hasn't run out; you can buy them at airBaltic's online shop for 49.90 Euros.
Braniff x Converse Japan
Thirty years after Braniff flew its final flight the airline popped up again, although this time in shoe stores around Japan. In 2012 the owners of the Braniff International brand teamed up with Converse's Japan division to design a capsule collection of Braniff-logoed shoes in several colorways of both of Converse's most iconic styles, the All Star and the Jack Purcell. They were no Emilio Pucci boots, but they were popular enough to inspire knock-offs for sale in India and Thailand.
easyJet's "Sneakairs"
Artist Marco Lemcke briefly entered the spotlight in 2014 for his imagined collaboration between Nike and airlines like British Airways, KLM, and easyJet. Well, the "web's favourite airline" took the idea to heart and, earlier this year, showed off their own concept sneakers in Barcelona. Working with the Google Maps API, the "Sneakairs" release gentle vibrations to the wearer's heels when it's time to turn a corner or change direction on the walking route in the partnered app. Wearing the shoes would thus allow to wearer to ditch maps and put their phone away while walking around a city new to them. No more looking like a lost tourist ripe for a pickpocketing. Although the sneakers—excuse me, *Sneakairs*—haven't made it beyond prototype stage, the basic bright orange shoes might just have enough appeal to make it to market without any ooh-aah technology.
Virgin America x Zappos
The First Class shoes are actually Virgin America's second experience with limited-edition, luxury kicks for charity. Late last year the airline produced the same Stuart Weitzman patent leather pumps in "concourse red" seen on their flight attendants for the public. Selling the shoes through Zappos, each transaction for the $335 shoes saw $10 donated to the American Heart Association.
*Based on prices found during airfare searches of random dates where $999 was the most common First Class one-way SFO-NYC and $799 was the most common return. Plus taxes the round-trip totals $1796.20.