It is only a small change. The word "departure" switched to "arrival" in certain fare rules. And it is going to have a notable impact on fares for some travelers.
Here's what has happened: the historical "Saturday night stay" requirement that splits leisure travelers from business trips used to be based on the initial trans-oceanic departure:

This allowed for a Saturday night departure and Sunday arrival in Europe with a return at any point that following week as a discounted fare. The new rules – showing up on EU and US carriers across alliances – tweak the language and make that Saturday night departure far less likely to yield the lower fare:

There are two specific bits that matter about this change:
The clock starts when a traveler arrives, not based on the departure.
The clock starts when a passenger reaches the turnaround point rather than from crossing the ocean.
Point number one is pretty clear in its impact. Arriving on a Sunday means that a traveler is not yet within the window for the cheaper fare. Point number two could make it even more complicated, especially for passengers taking advantage of stopover or multi-city pricing.
Consider a trip from New York to Budapest, a route that requires a connection in Europe. Fare rules still permit up to 24 hours on a connection for international travel, meaning that an overnight stop at the gateway hub (i.e. Paris, London, Frankfurt, Amsterdam) is viable within the fare rules, so long as the passenger continues onward to Budapest less than 24 hours later. Or a longer stop may be permitted with a minimal surcharge. In either case the old rules would start the clock from when a passenger arrived at the transit hub. The new rules now require a passenger to reach the "turnaround" point which would be Budapest in this example. So a Thursday departure to London and then a Sunday morning onward flight to Budapest returning mid-week no longer meets the "Saturday night stay" rule though it does fit the historical definition.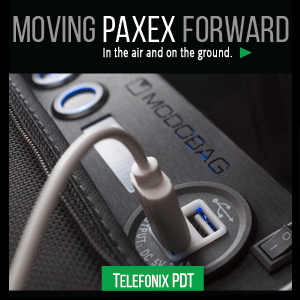 With fares on transatlantic travel already feeling significant pressures and legacy carriers continuing to cut capacity, the move is an interesting one. It should, in theory, help prop up yields as it forces some passengers into a more expensive fare class to make their trip. But it also runs the risk of alienating consumers and pushing them towards airlines that price travel as one-way trips rather than return tickets.
These low-cost carriers (e.g. Norwegian) are the same ones offering the lower fares which are forcing the airlines to adjust capacity down and challenging the revenue model. And even though the legacy alliances still control approximately 80% of the market, the numbers are undoubtedly shifting away from that domination. To wit, Norwegian recently announced service between the US and Barcelona, set to begin in June 2017, and Icelandair announced two new US destinations for the 2017 season while US carriers continue to trim transatlantic capacity.
It is too soon to know just how significant the impact of these changes will be, both for passengers and the airlines. The new rules took effect only a couple months ago and it typically takes a quarter or two for subtle differences like this to really show an impact. But the change is there and it is decidedly more restrictive for travelers.
Related Articles: