HAECO Cabin Solutions, a division of HAECO Americas and a business unit of the HAECO Group, announced today that Wingo, a new low-cost airline [from Copa Holdings], will be the first Latin American customer to use the Vector single-aisle economy class seat.
HAECO Cabin Solutions provided Wingo with a turnkey solution for its needs by handling reconfiguration engineering, obtaining the supplemental type certificate, and delivering the short-haul Vector economy class seats. To meet the airline's commercial operation requirements, HAECO Cabin Solutions completed the extensive retrofit process for their Boeing 737-700 fleet, from order to delivery, in three months, made possible by the configurability and speed to market of the Vector seat.
Working with HAECO has been a positive experience from the start," said Ahmad Zamany, Vice President of Tech Operations for Wingo. "HAECO's ability to work with us closely and satisfy our requirements in a timely manner has been exemplary."
Mark Peterman, President of HAECO Cabin Solutions, said, "I am proud of the way we worked together with Wingo to provide an efficient, timely solution. Our business benefits from being nimble enough to customize Vector to meet our customer's needs and from having solid experience in the commercial aviation industry." Wingo will begin flying its newly retrofitted Boeing 737s in Latin America and the Caribbean in December 2016.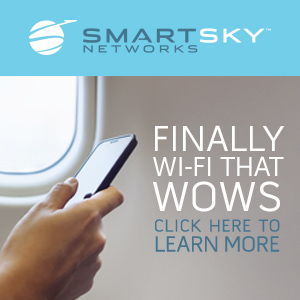 About HAECO Americas

A wholly-owned subsidiary of the HAECO Group, HAECO Americas (formerly TIMCO Aviation Services) supports global aircraft operators and owners with comprehensive aircraft care services including base maintenance from three multi-hangar locations and engine MRO support in the U.S. The company's HAECO Cabin Solutions division provides interiors design, engineering, certification and cabin reconfiguration services, as well as manufactured products including passenger seating, structures, galleys and lavatories. HAECO Americas' website: www.haeco.aero
About Hong Kong Aircraft Engineering Company Limited ("HAECO Group")

The HAECO Group is one of the world's leading aircraft engineering and maintenance service providers. HAECO Group provides a comprehensive range of services encompassing Airframe Services, Line Services, Cabin Solutions, Private Jet Solutions, Fleet Technical Management, Inventory Technical Management, Component Overhaul, Aerostructure Repairs, Landing Gear Services, Engine Services, Parts Manufacturing and Technical Training. The HAECO Group consists of 17 subsidiaries and affiliates, employing around 17,000 staff in Hong Kong, Mainland China, Singapore and the United States. The HAECO Group is publicly listed on the Hong Kong Stock Exchange (Stock Code: 00044). HAECO Group's website: www.haeco.com