Austrian Airlines is now offering its new myAustrian Messenger Service. This cost-free, virtual assistant supports customers by responding to their inquiries via Facebook Messenger in a matter of seconds, 24 hours a day.
The service answers questions on flight status, travel baggage and service, such as access to the lounge. It also helps travelers to search for Austrian Airlines flights and offers travel ideas on request. A so-called chatbot comprises the basis of the new system. This is an automatic question-answer computer, which is linked to a databank and provides answers to standard questions.
"The advantage for our customers is getting answers to their inquiries in just a few seconds, as well as the round-the-clock support," explained Karl Höllriegl, the manager responsible for social media at Austrian Airlines. "Whoever prefers personal contact will continue to be supported by the service employees of Austrian Airlines." Thanks to the launch of the myAustrian Messenger Service, the airline will be able to devote more time to more complex queries.
Ongoing further development and expansion of services 
In the initial phase, it is only possible to communicate with the myAustrian Messenger Service in English. Due to the ongoing further development and learning capability of the chatbot, the myAustrian Messenger Service will be available in German and other languages in the near future. Furthermore, other services will also be offered soon, for example support for Web Check-in. The myAustrian Messenger Service was developed in cooperation with the agency Ambuzzador and the Austrian startup company TheVentury.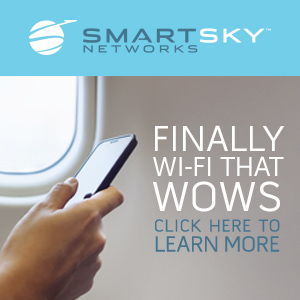 Further information about the myAustrian Messenger Service is available at:
http://www.austrian.com/Info/AustrianServices/chatbot.aspx?sc_lang=en&cc=AT
Austrian Airlines
Austrian Airlines is Austria's largest carrier and operates a global route network of approximately 130 destinations, being particularly dense in Central and Eastern Europe with 37 destinations. Thanks to its favourable geographical location at the heart of Europe, the company's hub at Vienna International Airport is the ideal gateway between East and West. Austrian Airlines is part of the Lufthansa Group, Europe's largest airline group, and a member of the Star Alliance, the first global alliance of international airlines. For additional information visit www.austrian.com or follow us on Facebook, Twitter, YouTube or myAustrianBlog.