The risk of inflight fires is not new to commercial aviation but the Samsung Galaxy Note 7 problems have elevated it in the public consciousness in recent weeks. Airline crew adhere to formal guidance when dealing with personal electronic device (PED) fires in aircraft cabins. And warnings during the boarding process are now part of the travel experience. But some airlines and business jet operators are adopting further measures, including fire containment bags.
During Delta Air Lines' quarterly earnings call this week, company CEO Ed Bastian highlighted the importance of the issue to the industry, while also seeking to put it into perspective.
Said Bastian: "It is a challenge but I don't want it to be blown out of proportion. We have had a single digit number of incidents occur. We are certainly reminding our passengers of the requirements. We are educating our crews. We are putting some additional safety elements on board the cabin to help mitigate a smoke situation but it is not fundamentally different than challenges that we've had for some time."
Chief Operating Officer Gil West followed up on those comments, providing more insight into exactly what the carrier is doing with fire containment solutions on board.
There are some other modifications that we're adding with containment bags as an example. With any device that did experience a lithium fire you could put it in a containment bag that would certainly contain any possibly scenario. But there is already equipment on board capable of dealing with these situations.
Delta is actually one of a cluster of US carriers to adopt such measures; KRQE News 13 reports that Alaska Airlines and Virgin America have adopted fire containment kits.
Not everyone is convinced by the kits, however, and RGN fielded a number of emails after posting an interview with the authorized seller of the 'HOT STOP L' fire  containment product. One commenter said, "I encourage you to read the FAA guidance not to use bags to fight lithium battery fires due [to] extreme danger to the person moving the overheating device. It can be found mid-way down the page of the SAFO 09013 supplement."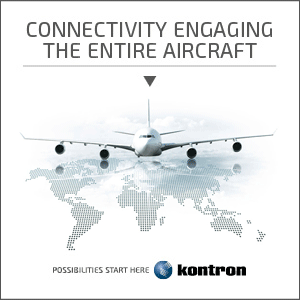 Another said: "In my opinion the new fire containment bags are a very worthy product. My biggest concern is that they are looked at as an extinguishing tool. This seems very dangerous and I am not sure that it is realistic to think a flight attendant will try a maneuver to get a 1500 degree battery fire moved into one of these devices. Firefighters don't move a fire on the ground why would a flight attendant do that in the air?"
Everything from electronic device "scoopers" – that would ensure attendants do not have to physically touch the device – to advanced extinguishing agents that boast the ability to put out a PED fire in seconds are being pitched to the market.
Meanwhile, as the number of devices carried on board grows these challenges will only increase and we'll likely see more batteries in thermal runaway, smart phones caught in the gears of adjustable business class seats, and faulty devices that should have never been sold in the first place. Many are calling on the TSA to address the issue more aggressively, prohibiting the Note 7s from ever making it on board. At least the response from airlines is improving in the mean time.
UPDATE: Bloomberg is now reporting that the FAA will ban the Galaxy Note 7 on all US flights effective at noon EDT on 15 October 2016:
"We recognize that banning these phones from airlines will inconvenience some passengers, but the safety of all those aboard an aircraft must take priority," U.S. Transportation Secretary Anthony Foxx said in a statement. "We are taking this additional step because even one fire incident in flight poses a high risk of severe personal injury and puts many lives at risk."

Related Articles: