Rockwell Collins today announced that its industry-leading Airshow® Moving Map for airlines is available for web browsers on smartphones, tablets and laptop computers as part of PAVES™ Wireless in-flight entertainment system. All major operating systems with HTML5-based browsers will run the real-time flight data application, keeping airline passengers informed and entertained on their own devices.
With Airshow Mobile for Browsers, airlines will be able to customize the look of the Airshow application to match their company brand while delivering these key features:
Interactive, photo-realistic worldwide high-resolution map imagery
High-focus maps for cities and ultra-high-focus maps for airports
Intuitive and seamless user interface that incorporates gesture-based navigation
Support for six default languages, including English, French, German, Spanish, Arabic and simplified Chinese, with the ability to configure additional languages.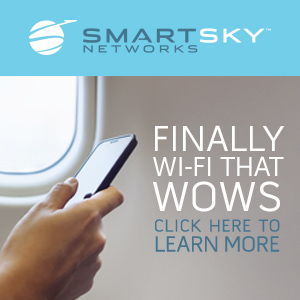 The addition of Airshow for browsers expands its footprint in the commercial aviation market as the moving map standard, continuing its proven performance of keeping airline and business aircraft passengers aware of their journeys for more than 30 years.
About Rockwell Collins
Rockwell Collins is a pioneer in the development and deployment of innovative aviation and high-integrity solutions for both commercial and government applications. Our expertise in flight deck avionics, cabin electronics, mission communications, simulation and training, and information management is delivered by a global workforce, and a service and support network that crosses more than 150 countries. To find out more, please visit www.rockwellcollins.com.