Telefonix PDT™, the aerospace team within Telefonix®, Inc, announced today that it has received its first Supplemental Type Certificate (STC) for its CabinACe™ 802.11ac Wireless Access Point (WAP) and Cabin Pinnacle™ General Purpose Server products. This represents the first STC for products within the company's Summit™ Line of Inflight Entertainment and Connectivity (IFEC) hardware; Telefonix PDT is now able to provide customers a cost effective solution with reduced time to market.
The STC, wholly owned by Telefonix PDT, is applicable to Boeing 737-700/800/900 aircraft, and will include the already mentioned Summit™ products, plus a complete aircraft installation kit.  This installation kit will include installation trays, cabling, antennas and a control panel.  Efforts to complete an STC for these products on Airbus A320 aircraft are under way; and plans to add the Cabin Edge™ Content Loader to the STC are in progress.
"By providing our customers access to a royalty free cabin WiFi STC, Telefonix PDT is able to support an extremely rapid time to market, unmatched by any competitor in the industry today," said Alan Manns, Director of Business and Development at Telefonix PDT.  "This will be a groundbreaking step forward to expand our current Cabin WiFi installed base. "
With the completion of the STC this month, the company is now able to expand upon its current installations of IFEC hardware for tier one customers and support an additional market segment comprised of small and mid-sized providers. After receiving the STC on Oct 7th, full-scale production commenced and scheduled installations are planned for the near future.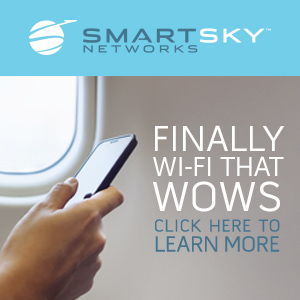 Telefonix PDT in China
In addition to this STC, Telefonix PDT has obtained a Radio Transmission Equipment Type Approval Certificate under the Ministry for Industry and Information Technology (MIIT) for the same Summit Line products in China.  The team is working on a VSTC for the Boeing 737-NG aircraft, which is in process. In support of the company's presence in the Chinese market, a new Telefonix PDT repair station is also slated to open in China in early 2017.
For more information on Telefonix PDT Inflight Entertainment and Connectivity Equipment, visit us online at: www.telefonixpdt.com, or stop by and meet with the Telefonix PDT team at APEX EXPO 2016 this week at Booth #1549.
About The Summit Line
The Telefonix PDT Summit™ Line of aircraft Inflight Entertainment and Connectivity (IFEC) equipment is comprised of state-of-the-art system components that represent the latest wireless protocols and processor/chipsets available. Each product is designed to be a building block for you to create the ideal IFEC system. Summit hardware elements can easily be added to increase functionality in your current system, or can be combined in the creation of a unique IFEC solution. The Summit Line products are "agnostic," since they interface with different IFEC systems, including air-to-ground, satellite connectivity systems, or traditional wireless Audio / Video on Demand (AVOD) entertainment systems.
About Telefonix PDT
Telefonix, Inc is a design, manufacturing and management company with more than 25 years of experience in highly regulated industries. Telefonix was founded on the strength of its retractable cabling technology, but with over 60 patents issued to date, the company has become a leader in technology development and execution for complex mechanical and electrical assemblies. In 2013, the Telefonix PDT team was created within the company to focus exclusively on product solutions for the aviation marketplace, offering a full suite of design services that leverage the Telefonix aerospace and manufacturing experience and the breadth of PDTs extensive design consultancy experience. By understanding the complex relationship between design and lifecycle management, Telefonix PDT excels at delivering aerospace products today, which can be supported and upgraded tomorrow. Telefonix, Inc. is headquartered in Waukegan, IL and is an AS9100, ISO9000, and ISO 14000 certified manufacturer. www.telefonixpdt.com