Anyone who's ever flown regularly for business (or pleasure for that matter), undoubtedly has more than a few horror stories about extended flight delays. It comes with the territory. But thanks to a unique partnership between award-winning online travel platform Musement and travel software pioneers 15below, relief might be at hand. The two firms hope to greatly improve the concierge-style services airlines are able to offer travel-disrupted passengers around the globe.
The partnership combines Musement's highly-personalized, local content firepower – which, unlike many traditional "shopping list" style travel sites, emphasizes curation and quality over quantity – with 15below's flight delay notification platform, which enables airlines to communicate directly with passengers  via various apps.
Looking to turn flight delay lemons into so much lemonade, 15below's platform integrates directly with Musement's portal via their API and uses booking data retrieved from the passenger name record (PNR), as well as frequent flyer, CRM, and weather data information to provide stranded passengers with a host of tailored, very specific, in-destination activities that can then be offered while they wait, via notifications to their mobile devices.
"Shunning the 'activities supermarket' approach that offers users endless lists of things to do, [our] new travel app provides users with unrivaled, in-destination city guides and smart recommendations of things to do in a unique, digital concierge service with real, five-star hotel-trained staff," explains Musement co-founder and CEO Alessandro Petazzi.
Already available in Italy and rolling out this year in all of Musement's key markets, the app also enables organizers of in-destination activities to add instant booking capabilities. And a state-of-the-art yield management system allows activity providers to run time-based promotions and offer discounts on advanced bookings or same-day unsold inventory price reductions, according to 15below.
And what better time to use those discounts than during an unexpected flight delay?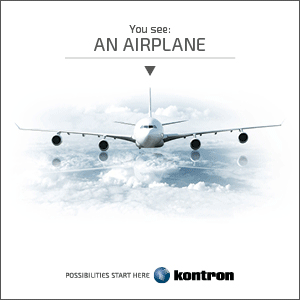 "It's a great partnership that I think will hugely benefit air passengers," says Petazzi. "When things don't go as planned – flight delays, cancellations, etc. – the difference from having no assistance to having a digital concierge that will give them ideas for what to do and how to make the most of this newly available time is incredible."
15below's CEO and co-founder Nicholas Key, a travel industry veteran with more than 20 years of experience, says he could not agree more.
"When we first saw Musement we were really, really impressed with what they had to offer and how it could enhance the personalization aspect of our notifications for our airline customers," says Key. "The 'digital concierge' term has been bandied around but it's exactly this: presenting perfectly-curated, in-destination events and activities. This means rain or shine, or disrupted traveller, the airline can provide a local service through very relevant offers. We had to partner with them."
15below was formed by two guys who travelled extensively for both work and pleasure. Says Key, "There are a myriad of [flight-delay] horror stories, however, what were significant and inspirational, were the rare occurrences when it was handled well. Flights where airlines were able or willing to treat Economy passengers with the same respect in the event of disruption as Business and First. Airlines which, despite widespread disruption occurring on their network, were able to take the time to listen to [passenger's] personal situations and react in a personalized way and travel companies that went out of their way to get in touch with me, trying different channels and contact points, in order to tell me to wait at home and not go to the airport therefore saving me an uncomfortable, lengthy trip. These all made the difference for me."
And that's another reason why Musement's focus on personalization so appealed to Key and his team at 15below.
"Personalization runs throughout all of our products – we all understand deeper relationships stem from a personal touch and understanding individual needs and wants – but also our relationships with our customers," says Key.
"We're currently talking to a European full-service, customer-experience driven airline and an Asian regional hybrid about the partnership and the incredible opportunities it presents. Their mission is to take personalization, across all customer touch points, to a new level and we believe the combination of Musement's engine and 15below workflow notifications platform will give them the leading edge here."
Related Articles: