Imagine you're in the fast-track for security at the airport after a meeting and haven't had the chance to refresh your iPad with that cult movie your colleagues mentioned. You check the airline's app, and it's an option on your next flight. Tap it, and the airline makes sure it's downloaded wirelessly to your aircraft's onboard server for your viewing pleasure on the 4K widescreen monitor on the business class seat in front of you.
Or you're waiting to get off the plane at a connecting airport. Up pops a notification on your phone: you know that show you got halfway through before falling asleep? Would you like to watch it on your next flight too? A simple voice-controlled "yes" into your wireless headphones and it starts downloading to your next flight, even though you got off an Airbus A380 and are getting onto a Boeing 737, each with different IFE systems on board.
The airline's systems algorithms might even calculate that since you got through the first twelve episodes of Law & Order: Fargo-Moorhead on the inbound 19-hour ultra-longhaul flight, you might like to watch the rest of the season, and load it automatically on that plane before you've even left for the airport. The next episode could even be downloaded for you online over inflight wifi.
This kind of personal, dynamic adjustment is what exhibitors were talking about this week at the APEX EXPO, and that's what Panasonic Avionics wants airlines to offer you. The technology is called ZeroTouch, and it's going to dramatically expand how airlines present content to passengers on the big screen.
Of course, "they may not offer that right away to every passenger," Panasonic vice president David Bruner told me in Singapore. "They may want to do it for high value customers first, to make you special, but it is technically capable for anybody and everybody."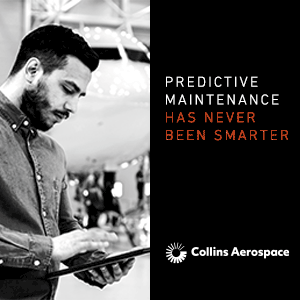 ZeroTouch can operate over wireless ground networks, cellular networks or even inflight connectivity channels. And while it may not make sense for an airline to spend $50 in inflight connectivity fees to download the next episode of Doctor Who for the passenger who paid $400 for their longhaul ticket, that value proposition changes for the person who paid $8,000 for the first class suite, especially if it makes them book another one of those tickets.
Remember how services like Singapore Airlines' Book The Cook started initially as a first class perk, then spread to the business offering, and is now available in premium economy, and on many airlines as a buy-up ancillary option in economy? As connectivity prices come down, I bet that's what we'll see online as well.
Expect to see a lot more of this kind of technology as seatback systems — and the onboard servers that store the content you watch on them — catch up to popular ideas created by nimbler, more agile companies like Netflix and Amazon, who don't have to put their technology through certification in order to get it on aircraft. Sometimes, this kind of tech matures at just the right time to offer some really interesting possibilities.
Related Articles: