Most of the movies I review here hold up pretty nicely on a tiny seatback IFE screen or an even smaller PED – I watched The Little Prince recently on my iPhone 6 and it looked amazing! – but every once in a while a film comes along that is so epic in scope that it simply demands to be seen on the biggest screen as soon as possible. Clint Eastwood's Sully is one of those films.
To give you an idea of just how good Sully is, the audience at the screening I attended broke into wild applause not once or twice but at least five times during the course of the film. And while that might happen with a fanboy favorite like Suicide Squad or Star Wars: The Force Awakens, I can't remember the last time a crowd cheered that vocally during a drama, let alone one that spends more than half of its time dealing with a painstakingly detailed NTSB investigation. It just doesn't happen. But when you have Oscar-wining, multi-hyphenates like Tom Hanks and Clint Eastwood at the controls of a riveting true life tale, well, you're already more than halfway there.
Tense, gripping, and deeply moving, Eastwood and company aren't content to simply retell a story that has been told dozens of times over, but instead the filmmakers crack that story wide open by taking us somewhere wholly unexpected: inside the heart and mind of Captain Chesley "Sully" Sullenberger both before, during and after the fateful events of 15 January 2009. I know that might sound like a bit of a reach, but Sully nails it. Penetrating, soul-searching dramas like this don't come along every day, especially at a big studio level, but through the deft use of beautifully-realized flashbacks, flashforwards and chilling dream sequences, Sully takes us deep inside the mind of the doubt-plagued everyday man behind the mass media myth like few biopics ever have.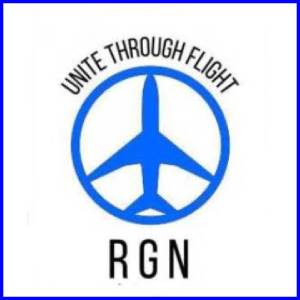 Much of the credit for this unusual, multi-layered storytelling technique goes to Sully's screenwriter Todd Komarnicki (Perfect Stranger, Resistance) who mined the best, most deeply-felt chapters of Sullenberger and Jeffrey Zaslow's best-selling 2009 memoir Highest Duty: My Search for What Really Matters, to remarkable effect. Even fans of Sully's book or #avgeeks who know virtually everything there is to know about how Sullenberger successfully landed a bird strike-disabled A320 carrying 155 passengers and crew on the icy waters of the Hudson River will surely find some new shading or nuance to the story to relish here. Seriously, the writing is amazing.
Equally amazing are the Oscar-caliber supporting turns from Aaron Eckhart (Thank You for Smoking, Erin Brockovich) as First Officer Jeffrey Skiles, Laura Linney (The Savages, Kinsey) as Sully's long-suffering wife, Lorraine and Breaking Bad's Anna Gunn as the least villainous of the three fictional NTSB investigators grilling Sully and Stiles about their actions. And though there has been some pretty heated debate about the depiction of the NTSB investigators as the bad guys in Sully, in purely cinematic terms, the film needed a villain, and Gunn and her cohorts fit the bill perfectly. And whether or not the actual NTSB investigators were as cold and vindictive as the trio depicted here, the fact that the investigation into the forced water landing of US Airways Flight 1549 took 15 months to complete suggests that it wasn't always roses and sunshine behind closed doors. Either way, it totally works.
But don't take my word for it. See Sully and decide for yourself if you agree that this is the most rousing, expertly-crafted aviation-themed drama you've seen in years.
Sully premiered at the Telluride Film Festival earlier this month and is now playing in theaters and on IMAX screens in most major markets worldwide. It will be playing in-flight in the months ahead when the non-theatrical window opens for Sully.
Featured image credited to istock.com/Jodi Jacobson