Boeing has selected Rockwell Collins to provide its industry-leading touchscreen flight displays for all five flight deck displays on the new Boeing 777X. The advanced touchscreen capability will make the flight deck more intuitive for pilots and more efficient for flight operations. This is the first time a commercial air transport aircraft will be equipped with touchscreen forward flight displays.
"Touchscreens are everywhere in our lives and we applaud Boeing for taking the bold step to embrace this next evolution in flight deck technology for an advanced aircraft like the 777X," said Kent Statler, executive vice president and chief operating officer, Commercial Systems for Rockwell Collins. "A touch-controlled flight deck environment makes it easier for pilots to manage information and do their jobs, and speeds up the process to complete tasks."
The 777X touchscreen flight displays will be multi-touch, so two pilots can touch the same screen at the same time. In addition, the touchscreens will utilize resistive technology (firm touch versus light) for avoiding unintentional interaction with the displays. The touchscreen bezel will provide bracing features for operation during turbulence.
Rockwell Collins is a long-time, leading provider of flight displays for the aerospace and defense industry and was the first to certify touchscreen primary flight displays for commercial aviation, on a business aircraft platform.
As Boeing's display provider on all of its next-generation aircraft, including the 777X, 787 Dreamliner, 737 MAX and the 747-8, Rockwell Collins is delivering a common graphical foundation for pilots across all of these platforms.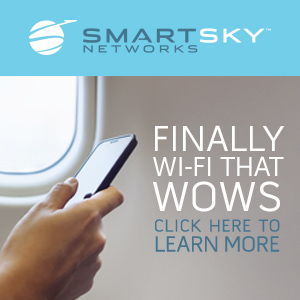 Boeing's selection of Rockwell Collins for the 777X touchscreen displays adds to the number of solutions that Rockwell Collins will provide on the aircraft, including the integrated surveillance system with MultiScan™ weather radar, select flight controls, Avionics Gateway secure server router and optional dual Head-up Guidance System.
Boeing has 300 orders and commitments for the 777X, with first deliveries planned for 2020.
About Rockwell Collins
Rockwell Collins is a pioneer in the development and deployment of innovative aviation and high-integrity solutions for both commercial and government applications. Our expertise in flight deck avionics, cabin electronics, mission communications, simulation and training, and information management is delivered by a global workforce, and a service and support network that crosses more than 150 countries. To find out more, please visit www.rockwellcollins.com.