Just over a year ago, Global Eagle Entertainment made an aircraft operations big data play with the acquisition of ops data powerhouse masFlight and leading Electronic Flight Bag (EFB) and cockpit solutions provider navAero. The acquisition was positioned as enabling GEE to offer a "complete connected aircraft solution" that will help airlines improve operations, realize cost efficiencies, and enhance the overall passenger experience. In the following months, the company was relatively quiet with respect to new products, innovations and announcements. Plenty was happening behind the scenes, however, including the departure of the well-known president of masFlight and later VP commercial at GEE, Dr. Tulinda Larson.
This summer brought new partners and solutions, including GEE's teaming with airline lobbying group Airlines for America (A4A) on a US-focused on-time performance dashboard, and a new commercial agreement with Alaska Airlines to simplify analytics, real-time competitive benchmarking, and fleet-wide performance monitoring and alerting. Following this uptick in activity, RGN sat down with Bernard Asare, GEE's VP of connected aircraft systems, to talk about the recent deals and what next to expect from the company.
He said the company is working aggressively on predicting and mitigating flight delays. Often this comes from integrating GEE-aggregated data into other planning tools for airline analysts to work through. This is the sort of solution for which Alaska Airlines has signed on, and United Airlines is also a long-time customer; neither carrier use GEE for their broadband connectivity pipe. "We focus a lot on getting high-quality operational data. We focus a lot on fusing that data. The data that we have on the platform is rock-solid and trustworthy," said Asare.
He stopped short of announcing the next big product GEE will release on the data side of its operations but was clear that marrying the firm's flight ops analytic platforms with real-time ops data is core to the success of the group. Today the options for moving big data off of aircraft are limited and expensive. Some airlines are eager to shift certain non-safety transmissions off of the safety channels and over broadband. GEE is working on that today with Asare saying:
The cockpit has a lot of flight safety critical applications, and that is really relegated to the Iridium and Inmarsats of the world, from a pilot connectivity to ATC. In the conversation that we're having with airlines or the RFPs that we're seeing, the airlines want to offload some of the non-safety critical information that goes over the safety critical pipes onto the satcom system that is used to cater to passengers. Marrying our flight ops analytic platforms with any of the data that comes off the airplane from the cockpit side is what we're focusing on.
Moving non-safety ACARS data, Electronic Flight Bag (EFB) data such as enhanced weather mapping, and maintenance data over broadband cabin connectivity pipes will significantly reduce the cost of such transmissions. GEE's vision is not unlike what Panasonic Avionics previously detailed to RGN. But GEE does not care if the data transmissions come across the satellite link it provides to airlines or that of a competitor.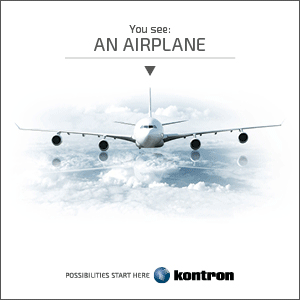 Equally interesting is the data that GEE does not want to be handling. Asare specifically cited engine performance information and the battle over data ownership as a reason GEE has "intentionally stayed clear" of working in that domain. Of course, if the engine manufacturer or OEM wants to transmit that data across a GEE broadband link and pay for the bandwidth, that would be viable, but it is still not part of GEE's connected aircraft data warehouse.
GEE has a major customer-facing operation with its content and connectivity operations. It can optimize those today through data analysis, focusing on things like which movies are being watched most often and which snack items sell best on board. Such data is currently aggregated and processed after a flight, and with good reason; the value-add for real-time management is minimal today. Asare believes this information will soon be merged with passenger details, however, allowing for much more specific targeting of ads and customized content to go with it, a shift that will require real-time connectivity.
"Somewhere down the line you can cater or you can up-sell products or you can target advertisements to a specific traveler, who we know exactly what he likes and dislikes. That's where we're going," assured Asare. To justify such activity, passengers will also need to realize some benefits from the data collection. That could come in the form of resuming a moving on the next flight or other customized travel benefits.
Related Articles: