With Air New Zealand replacing the most revolutionary premium economy seat in the sky — its Spaceseat on the Boeing 777-300ER fleet — it would be easy to think that premium economy is getting more homogenous.
That's true in some ways: all premium economy products these days are fairly similar recliners, set in layouts of 2-4-2 on larger cross-sections (the Boeing 747, 777 and downstairs on the Airbus A380) or 2-3-2 (upstairs on the A380, or on the A330, A340 or 787.) Seat width in premium economy has thus been relatively consistent, with the only difference being how many middle seats there are in the centre rows.
In the context of Airbus' proposal to go 3-3-3 in premium economy on the A380's main deck, the size of premium economy seats — and thus the way they're sold to passengers — is one of the #PaxEx lines currently being tested by airlines, seatmakers and airframers.
Yet with increasing numbers of airlines revealing their Airbus A350 layouts, we're seeing more diversity in seat width and layout than on any other aircraft. The A350 is wider than an A330 or 787, but narrower than the 777 or 747, and airlines are disagreeing about how many seats should be in each row.
The first two airlines to debut A350s with premium economy, Cathay Pacific and Singapore Airlines, agreed on 2-4-2. Doing the maths of dividing cabin width by number of passengers, that makes these seats the narrowest in premium economy.
Singapore Airlines, which has a microsite for the A350 (with, fair warning, autoplay audio), selected a new seat for its A350.
I'll admit to looking askance at the narrowness of the centre armrests that lack a console, which feels like an unfortunate compromise. This absence of console exists on the A380 and 777, on which Singapore Airlines launched the product. While the reality is that the A350 is narrower than the 777 and A380 cabins, and that there therefore have to be some tradeoffs if the seats are to be installed in the same 2-4-2 layout, this feels a step too far. 
Cathay Pacific is another airline in the 2-4-2 club, featuring B/E Aerospace seats that are nearly an inch narrower than the version on the airline's Boeing 777 fleet. Vietnam Airlines is reportedly adding a proper premium economy cabin in 2-4-2.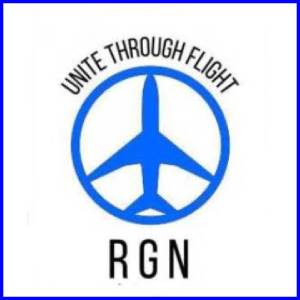 China Airlines was the first to show a 2-3-2 configuration, using Zodiac Airgo seats, but Lufthansa also seems to be aiming for something similar, with 21 premium economy seats planned on its A350. The airline hasn't yet released its seat map, but the calculations for dividing that into 7-abreast row are obvious, while there's no smart way to get 21 seats out of an eight-abreast row.
The aisle access benefits of having only one middle seat in the row are fairly obvious — particularly on an airline that doesn't even have direct aisle access in business class — but there are real questions about whether passengers will actively notice the difference in seat width.
History suggests they will. British Airways' original World Traveller Plus seats — now recovered and re-shelled on its refurbished Boeing 747 — were both narrower in width and less spacious in design than its more recent product. A swift Google for "old World Traveller Plus" highlights just how unpopular those seats had become. Personal space wasn't all of that equation, but it was a big part of it.
Will "2-4-2 A350 premium economy" be the next lesson in setting passenger experience expectations? With increasingly mobile, social and vocal passengers, I wouldn't bet against it.