Aireon still expects to begin offering space-based ADS-B air traffic management surveillance data feeds to all its air navigation service provider (ANSP) customers on or near its previously planned February 2018 service-launch date.
SpaceX is booked to launch from Vandenberg AFB in California the 66 Iridium NEXT low-earth orbit satellites that will carry Aireon's space-based ADS-B receiver payloads. Aireon CEO Don Thoma concedes the service-launch target depends on whether SpaceX can resume orbital-payload launches soon following the 1 September explosion of a Falcon 9X launcher.
This reliance on SpaceX resuming launches soon and performing them regularly has led Thoma to back off on reiterating firmly Aireon's originally stated in-service target for providing global space-based ADS-B coverage.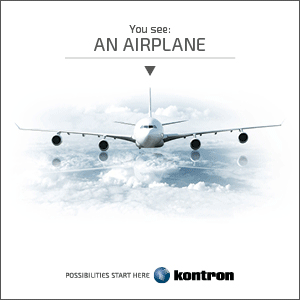 "There's some impact on us, but not much. We're still comfortable" in quoting an in-service date "in early 2018 or the first half of 2018", says Thoma. So while Aireon still hopes to begin full space-based ADS-B operations in February 2018, it is now incorporating up to four months' leeway.
However, Thoma says Aireon finds "encouraging" the 13 September statement by SpaceX COO Gwynne Shotwell that SpaceX anticipates "getting back to flight in November". That said, Shotwell confirmed the November estimate she provided was the most optimistic scenario for SpaceX.
Nevertheless, "Our and Iridium's viewpoint is that we're still very confident in SpaceX's ability to identify the problems [which caused the explosion] and fix them very quickly," says Thoma, who became a senior executive with Iridium – which founded Aireon and remains a shareholder – on its corporate relaunch in 2001.
The first 10 NEXT satellites, to be orbited by SpaceX's first launch for Iridium, remain at Vandenberg AFB, ready for launcher integration. Thoma says Thales and Orbital ATK continue to complete five additional NEXT satellites every month, a schedule that will see them complete construction and payload integration of all 81 planned orbiting satellites and ground spares within 15 months.
Thoma concedes that Iridium's existing LEO-satellite constellation, which was launched by former Iridium parent Motorola in the late 1990s and was intended to remain operational for five years, "is clearly at the end of life."
But he says Motorola designed the satellites' communications-systems architecture so intelligently and so over-engineered their construction that the constellation – which now includes some former orbital spares – remains highly reliable in providing services for Iridium's customers.
"The same philosophy has been taken by Aireon," for its space-based ADS-B payloads, says Thoma. "There is lots of redundancy built in: each payload is fully redundant. We can lose half [of each payload's functionality] and still do the mission."
Thoma also reveals Iridium will now launch nine orbital spares for the NEXT constellation, not the six originally planned. The three additional orbital spares will come from the nine ground spares the company had originally planned to build. This decision should provide further operational redundancy for Iridium and Aireon.
One concern for Aireon customers such as NAV Canada, NATS and the Dutch Caribbean ANSP is that, although space-based ADS-B surveillance will let them provide 15nm lateral and 15nm longitudinal aircraft separation in oceanic airspace, separations would have to increase to 30nm once aircraft entered FAA-controlled oceanic airspace if the FAA doesn't buy Aireon data.
But although the FAA hasn't confirmed if it will become an Aireon customer, Thoma reckons there are compelling reasons to believe it will. Under a memorandum of understanding, the FAA – which provides air traffic control throughout 20 percent of the world's oceanic airspace – "has been part of the Aireon development process since day one" in 2011.
Also, within the past four months the FAA's NextGen Advisory Committee has established an industry group called the Enhanced Surveillance Task Group. This body's job is to develop the business case for the use of space-based ADS-B in US airspace and feed its findings into the FAA procurement process.
"This will be used as part of the procurement process over the next two years," says Thoma.
Aireon is providing test data to the FAA's New York Air Route Traffic Control Center and the FAA Technical Center at Atlantic City continues to evaluate how best to integrate space-based ADS-B feeds into the FAA's Advanced Technologies and Oceanic Procedures/Ocean 21 automation platform. Additionally, through the FAA's Surveillance Program Office, Aireon is working with all the FAA oceanic-airspace centers – New York, Oakland, Anchorage, Miami and Houston – to prepare for space-based ADS-B integration.
Yesterday, the firm announced a partnership with FlightAware whereby its space-based ADS-B data will be available in a GlobalBeacon-branded flight-tracking service for airlines – "powered by Aireon & FlightAware". This came about because Aireon's ANSP shareholders felt "a strong sense of need to support the aviation community and stakeholders, and with a lot of feedback from airlines themselves", says Thoma. "I think we'll get an extremely good reception from airlines, going by the initial discussions we've had."
GlobalBeacon won't require aircraft to have additional avionics installed. From day one it will be able to satisfy not only ICAO's planned 15-minute normal-tracking mandate, but also its proposed one-minute distress-tracking requirement. Thoma thinks GlobalBeacon will differentiate itself from other tracking services in two ways: it will offer a completely global data set and it will have access to updates once a second.
FlightAware's "expertise in taking multiple data sources and providing a clean data package" in integrating them persuaded Aireon to have the Houston-based company develop GlobalBeacon's user dashboards, according to Thoma. FlightAware already partners with SITAONAIR to provide the competing FlightTracker service, but it doesn't think these dual partnerships create a conflict of interest.
In an e-mail to RGN, Daniel Baker, FlightAware's CEO, writes, "FlightAware is in the unique position of simultaneously being a data aggregator, data source (our ADS-B network in 140-plus countries) and application provider. Our core goal is to provide value to aircraft operators, which means allowing them to leverage some or all of our technology to improve the efficiency or safety of their flight operations.
"It's not part of our strategy to dictate the mechanism by which they use our technology or who sells it to them. By focusing on our goal and remaining neutral (both in terms of pricing and data/technology availability), it has allowed us to successfully partner with a variety of data and service providers in a way that's successful for everyone involved."
Related Articles: