Consider the headrest.
If you think about it, head and neck support in airline seating is chiefly a concern of economy class, arguably the cabin routinely most overlooked when it comes to product innovation. If we're lucky an airline might announce an update to economy with a press release, while small tweaks in premium cabins are fêted with cupcake-catered media events. So where was the fanfare for what is one of the biggest upgrades to a long-haul economy seat this year? I'm speaking of the "six-way" headrest that debuted in May with the arrival of Cathay Pacific's first Airbus A350-900 XWB.
In all the hubbub of a delivery ceremony and the excitement to proclaim the technical advances of the A350, the unveiling of a new headrest had no chance to make an impact. The information packet for media, which details every feature of Cathay's new plane over 21 pages, devotes only two sentences to the "six-way" headrest:
"Different from the conventional four-way headrest that can be adjusted up or down, side cushions folded in and out, this exclusive headrest offers additional comfort and support by providing a bigger surface for passenger rest and relax. Passengers can adjust the headrest by sliding it up and down or unfold the side cushions to an angle that best suits them."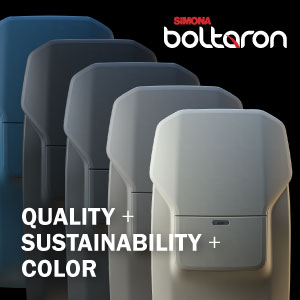 On paper it seems an afterthought, but in practice it's a tiny revolution. I had completely forgotten about the headrest when I boarded the A350 for the short flight from Hong Kong to Taipei on 1 June. It wasn't until I got up and went for a slow stroll down the aisle, to the rear galley, that I saw just how quickly passengers had discovered and put to use the headrest's fold-out trick. Despite the flight's short length, many passengers in economy were well into dreamland once we reached cruise altitude. Those who had adjusted the wings of their headrests in the usual fashion—squeezing in the sides—slightly slumped with their necks angled to touch their forehead to the headrest wing. Others who had experimented a bit more and discovered the fold-out power of the headrest utilized the hammock-like inner support and sat up straighter, an almost imperceptible difference, though with the side of the head making more contact with the headrest. The six-way headrest is easily overlooked, but for those who value an extra millimeter of comfort and support, it may make all the difference.
One such traveler with a strong opinion on headrests is Jonathan Khoo. The San Francisco-based "digital nomad" flies over 200,000 miles annually and bases his destination decisions on seasonal events like festivals and cultural happenings, combined with the cheapest way to get there. When faced with a few airlines to choose from, he will however opt for the one with better comfort (and yes, headrests) in economy: "I don't travel with a pillow and I use the supplied pillow as lumbar support. I definitely look to a headrest to help prop my head up during long-haul flights (and well, short-haul as well). They do rank a solid 8 [out of 10] in terms of importance for comfort. For me the most important thing is to provide support for my head as close to the center as possible."
For a little clarity on what prompted Cathay to tweak its already highly regarded economy class seat with a new headrest, I turned to the airline's communications manager in the Americas, Julie Jarratt. She noted that the update wasn't necessarily a result of feedback, but instead a simple opportunity to improve: "We have developed this new headrest to provide increased lateral support for our passengers' head and neck in order to enhance their sleeping comfort inflight, based on our observation of passenger's needs and behavior."
Working with design firm Tangerine, known best for its development of the "yin-yang" seating in the British Airways' Club World cabin, Cathay aimed to channel "Asian minimalist tradition" for the A350 interior. Fortunately the minimalism wasn't taken too literally and something unexpectedly original came of the project. Perhaps the six-way headrest is ushering in the dawn of a new era – one where travelers can leave ugly, bulky neck pillows at home and trust in the comfort of an airline seat.