Aeromexico, Mexico's global airline, in partnership with Panasonic Avionics, today announced it has added live television to its Boeing 787 Dreamliner airliners. This new service will initially offer two channels: Sport 24, for live sporting action from around the world, and CNN International. The service will be available to passengers from both the seatback inflight entertainment and communications system and on their own personal electronic devices.
Sport 24, owned and operated by IMG, offers live coverage of the world's most popular sporting events. The channel shows live action from the Rio 2016 Olympics Games, Premier League, NFL, UEFA Champions League, NBA, Tennis Grand Slams, Bundesliga, Formula 1, Golf Majors, MotoGP, and the Ryder Cup.
Antonio Fernandez, Aeromexico's VP Product Design and Service Standards said, "At Aeromexico, we are always looking for new ways to keep our passengers happy and entertained, and there's nothing quite like live television. Our clients will now be able to stay current on world events and also watch their favorite athletes and teams compete in real time at 35,000 feet"
Aeromexico will begin rolling out the service in August in four Boeing 787-8, and expects to have it soon on its entire fleet of nine Dreamliner, the most modern aircraft in the world, that operates to Tijuana within Mexico and to international destinations such as Buenos Aires, London, Los Angeles, Madrid, New York, Paris, Shanghai, Santiago and Tokyo.
David Bruner, Vice President of Global Communications Services, Panasonic Avionics Corporation said, "Live television has become extremely important to both airlines and their passengers. After all, news and sports never stop. We're continuing to evolve our eXTV service, bringing a unique experience to passengers all over the world. We are both proud and honored to help Aeromexico add this exciting service to their international fleet.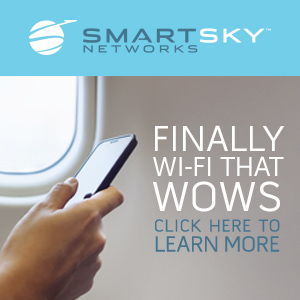 About Grupo Aeromexico
Grupo Aeromexico, S.A.B. de C.V. is a holding company whose subsidiaries are engaged in commercial aviation in Mexico and the promotion of passenger loyalty programs. Aeromexico, Mexico's global airline, operates more than 600 daily flights and its main hub is in Terminal 2 at the Mexico City International Airport. Its destinations network features more than 80 cities on three continents, including 45 destinations in Mexico, 16 in the United States, 15 in Latin America, four in Europe, three in Canada and two in Asia.
The Group's fleet of about 130 aircraft is comprised of Boeing 787, 777 and 737 jet airliners and next generation Embraer 145, 170, 175 and 190 models. In 2012, the airline announced the most significant investment strategy in aviation history in Mexico, to purchase 100 Boeing aircraft including 90 MAX B737 jet airliners and 10 B787-9 Dreamliners.
As a founding member of SkyTeam, Aeromexico offers customers more than 1,000 destinations in 179 countries served by the 20 SkyTeam airline partners rewarding passengers with benefits including access to 636 premium airport lounges around the world. Aeromexico also offers travel on its codeshare partner flights with Delta Air Lines, Alaska Airlines, Avianca, Copa Airlines and WestJet with extensive connectivity in countries like the United States, Brazil, Canada, Chile, Colombia and Peru. www.aeromexico.com www.skyteam.com
About Panasonic Avionics Corporation
Panasonic Avionics Corporation is the world's leading supplier of inflight entertainment and communication systems. The company's best-in-class solutions, supported by professional maintenance services, fully integrate with the cabin enabling its customers to deliver the ultimate travel experiences with a rich variety of entertainment choices, resulting in improved quality communication systems and solutions, reduced time-to-market and lower overall costs.
Established in 1979, Panasonic Avionics Corporation, a U.S. corporation, is a subsidiary of Panasonic Corporation of North America, the principal North American subsidiary of Panasonic Corporation. Headquartered in Lake Forest, California with over 4,400 employees and operations in 80 global locations, it has delivered over 8,000 IFE systems and 1,000 inflight connectivity solutions to the world's leading airlines. For additional information, please visit www.panasonic.aero.
Featured image credited to istock.com/JakeOlimb