Devaluation of oil-rich Kazakhstan's currency, tenge, twice in two years following a crash in oil prices has led national carrier Air Astana to focus its expansion on neighboring countries such as China and the Ukraine, and less on the saturated domestic market. But even as it fine-tunes its growth strategy, the carrier is eager to retain its solid #PaxEx credentials.
President and CEO Peter Foster, who has been with the airline for 11 years, told RGN in a recent interview that he is accustomed to fluctuations in oil prices and will not be deterred by the downturn.
While Air Astana's "cost base has never been lower", Foster acknowledged that the short-term challenge is to manage recession. "We face a revenue challenge." This is because Kazakhstan's population of 17 million people is catered to by multiple airlines, which are targeting the same market with cutthroat fares, and in turn threatening yields.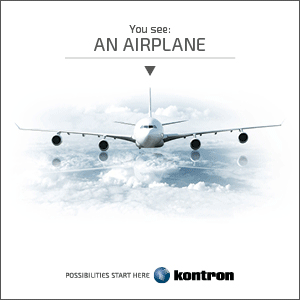 To wit, a one-and-a-half hour flight from Almaty to Astana can cost as little as $30, "less than taxi fare between Heathrow to the center of London", noted Foster. While Air Astana continues "to sell a few tickets at that cost", Foster said he will not degrade his product. "We have known for a long time our future is as a network carrier and that is what we are continuing to develop."
Eleven on-order A320neo family aircraft – of which four are A321neoLRs – will be leased from Air Lease Corp and AirCap to facilitate the carrier's growth strategy. "The first neo was delayed intentionally to September 2016 to get the modified version of the PW 1000G engine. It gives us the capability of accessing every Chinese city with narrowbody aircraft," explained Foster.
Five Boeing 757s, which serve as work horses for the carrier, will be phased out from 2019 and replaced by the 321neoLRs, as previously reported by RGN. The carrier's first Boeing 787 will also enter service in the same year. The A321neoLR with three auxiliary fuel tanks will have a range of 3,900nm. As the tenge and market bounce back, the time will then be ripe to look at Japan, Singapore and US markets, said Foster.
"We have plenty of money in the bank," he assured when queried on financing the fleet expansion. However, it was a slowdown in traffic that prompted the carrier to postpone delivery of three Boeing 787s (with eight options) to 2019.
Business class seats for the 321neoLRs will be Thompson Vantage, which are also found on the carrier's Boeing 767-300ERs. No firm selection has been made yet on the seat manufacturer for the 787. "This will be discussed at initial configuration meetings later this year. We are now starting the configuration and have only preliminary draft Layout of Passenger Accommodations (LOPA)," said Foster.
Interestingly, Air Astana is actually studying both the 8- and 9-abreast layout options for the 787 "and will choose what is more appropriate after input from all involved", according to management. "However, we will be looking for as much inter-fleet commonality as possible. The vast majority of airlines have selected snug 9-abreast economy class cabins for their 787s.
Air Astana is the official carrier for next year's Expo 2017 in Astana, which hopes to attract a total of over 3 million visitors. The Expo's distinctive logo is featured on an Air Astana A320. More broadly, the carrier is in the process of making its aircraft livery more modern. "We will be rolling it off on one aircraft first to see reactions," said John Wainwright, senior VP engineering group. No changes will be made to the crew uniforms.
Air Astana aircraft are earmarked to be retrofitted with Zodiac Inflight Innovation's wireless IFE solution, with retrofits planned for Embraer 190s and A320s this fall. Passengers can access content streamed from a mini server positioned in the front galley. The system has been tested on Canadian leisure operator Air Transat. "We sent our people out there," revealed Foster. Zodiac's RAVE seat-centric embedded IFE is already installed on Air Astana's 767s.
In April, Air Astana announced an agreement with Rockwell Collins for Inmarsat Global Xpress-powered high-speed Internet on its fleet of three 767s, saying at the time that it would be "one of the world's first airlines in the world to go operational with the GX system" in September. At a briefing in Almaty in mid-June, however, Foster told a group of visiting journalists that the GX launch is a work in progress.
"The Rockwell Collins mod is postponed till next year, due to concerns over availability of satcom coverage. Meanwhile all engineering jobs are being continued," he said.