As an early adopter of inflight connectivity with its FlyNet system, Lufthansa may be a bellwether for the direction in which other airlines that were first movers could travel when looking to upgrade existing systems or switch to new systems.
RGN spoke with Floris Reimbold, head of inflight entertainment & connectivity, and Sabine Hierschbiel, FlyNet program manager, for an update on where the airline is going.
Headline message from the longhaul division: better Ku-band, and not Ka-band. "The question is pretty simple. We always believed in Ku. That's been the case from the beginning. We decided on Ku because globally when we started connectivity there was nothing else in the market. If we would have waited for Ka then we wouldn't have any connectivity installed so far. We all know that Ka has certain limitations for longhaul flights, and therefore we think that Ku is still best in class," Hierschbiel told RGN.
Hierschbiel highlighted that, as yet, global Ka-band connectivity remains unproven. "What has been talked about in the market is the weather limitation, and that so far no-one has experience on longhaul flights over water. For the time being, it's still the missing piece that would give us as airlines confidence that it would be a good solution for longhaul."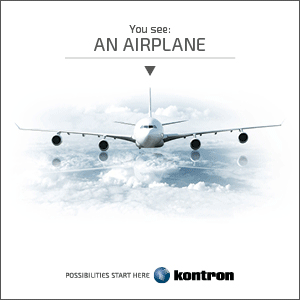 Lufthansa, which has started fitting some 150 Airbus A320 family aircraft with Inmarsat's Global Xpress system, is taking a belt-and-braces approach to Ka-band, with the Inmarsat/Deutsche Telekom hybrid air-to-ground/S-band network. "We believe that Ka is a good solution for shorthaul, because the satellites are in place and we are curious to see how that will work out for us, especially since the plan is to have a second stream with the air-to-ground system," Hierschbiel said. "From our perspective it's a good opportunity to learn about the system, and like everything in life you'd rather look at both sides of the metal to see whether one might be better or you took the right decision."
The airline is not looking to add its forthcoming hybrid ATG/S-band system onto the existing Ku-band longhaul fleet for use in areas of coverage, however. "It doesn't really make sense," Reimbold explained, "because the coverage of the air-to-ground system would be only Europe, and with a longhaul aircraft you cannot really take the benefits out of that."
Hierschbiel concurred. "We at Lufthansa are always looking at all kinds of technologies and trying to find out what is best in class for our customers. If this could be beneficial for our longhaul fleet too, then that is something we need to consider at a later stage. For the time being, we consider air-to-ground more or less for the shorthaul fleet."
Lufthansa is, however, upgrading its earliest Ku antennas with Panasonic's new single-panel systems that are compatible with next-generation HTS and XTS Ku-band satellites.
"We have still a few aircraft left with the Melco [Mitsubishi Electric Corporation] installation, which are the older aircraft [from the Connexion by Boeing days]. All the rest is installed with EMS' latest antenna, still dual-panel. We are starting now to equip the single-panel to get some insight into the performance of the single-panel antenna," Hierschbiel said.
"The Melco antenna is still equipped on a very few A330s, because we have a mixed fleet there already, and we are already installing the new technology, and on some 747-400s," Hierschbiel explained.
The speed of the rollout "depends on how fast Panasonic can deliver first of all the equipment, and on ground times," Hierschbiel said. "I'm sure you know that to equip an aircraft with a new technology is quite lengthy. When we install the new antenna we will have new broadband controllers, we will have a new network within the aircraft, because it's not only the antenna, everything has to be upgraded within the aircraft. That needs certification, and therefore since the certification path is quite long, for the last aircraft I can't tell whether it's going to be late 2017 or early 2018."
"The plan is to have all new aircraft that are joining the fleet already installed with the single panel, and the ones which are equipped with the EMS [a division of Honeywell] antenna, they will receive the upgrade. By the end when Panasonic starts the high-throughput satellites, all aircraft will have the capability to 'take fruit' out of the new technology and the much larger bandwidth capacity offer that can be given to the customer," Hierschbiel said.
Notably, Hierschbiel continued, "The dual-panel antenna and the single-panel antenna both have the same technical capabilities. The dual-panel antenna is as good as the single, it's just a question of being the latest and the greatest. Airlines are keen to lower the weight for technical pieces, and therefore of course an airline that will start installing an antenna will install a single panel because they gain a few kilos of weight [reduction]."
The dual-panel antennas on most of the non-Melco fleet are HTS-capable, but require hangar time, Hierschbiel confirmed. "You have to upgrade them, but that's not a big issue. They have to be upgraded and they will have full HTS capability. You have to add a little part to the antenna, and it's a software upgrade. You have to change the broadband controller in the aircraft and then you have complete capability to take advantage of the HTS."
"The radome will remain the same, but everything below the radome [attachment plate] has to be changed" during the upgrade to HTS, Hierschbiel said. "Therefore you need to STC the aircraft completely when you change from an older version to a newer version. It's completely different part numbers, and as soon as you start changing part numbers in an aircraft you have to STC everything. You will not be able to do that overnight, so the aircraft has to go to the hangar and has to be upgraded."
Interestingly, Lufthansa does not see a significant amount of passenger feedback when they find themselves on an earlier Melco antenna-equipped aircraft compared with one with the EMS antenna. (The EMS hardware has roughly five or six times' more raw speed, MRO house Lufthansa Technik's technicians told RGN last year.)
"To tell you the truth," Hierschbiel said, "there is nearly no comment from customers that have been flying on a Melco-equipped aircraft versus the latest state of the art equipped aircraft. To be honest, I don't know whether it's never been noticed or whether users are understanding that a satellite connection is not to be compared with a ground connection."
That passenger expectation, Hierschbiel and Reimbold concurred, was the key to whether passengers have a positive or negative experience. Airlines promising the moon on a stick but delivering connections speeds and service that don't match up should take note.