Since its publication in 1943, Antoine de Saint-Exupéry's hugely-popular, French-language novella The Little Prince (Le Petit Prince) has been translated into more than 250 languages around the globe. It is the fourth most translated book in the world and even today Prince sells roughly 2 million copies a year. It has also been adapted into ballets, stage plays, graphic novels, radio plays and operas but apart from a truly bizarre 1974 film adaptation by Stanley Donen – which featured a dancing Bob Fosse as The Snake and a genuinely spooky Gene Wilder as The Fox – Saint-Exupéry's timeless tale of the little boy who fell from the stars has not been given the big screen treatment it truly deserves. Until now.
Directed by Oscar-nominated Kung Fu Panda helmer Mark Osborne, Prince features the insanely gifted voice talents of Rachel McAdams, Paul Rudd, Benicio del Toro, Marion Cotillard, Ricky Gervais, Albert Brooks, and Paul Giamatti, not to mention surprisingly nuanced turns from James Franco as The Fox and the always amazing Jeff Bridges as The Aviator. A true, independently-financed, labor of love for all involved over the six-plus years it took to bring Saint-Exupéry's beloved children's story to life onscreen, Prince was inexplicably yanked from Paramount's release slate the day before it was set to open wide in the US this past spring. Fortunately, the film was quickly snapped up by Netflix which began streaming Prince earlier this month in tandem with a brief stateside theatrical run.
And though Paramount's boneheaded last-minute move baffled Osborne and even the most jaded Hollywood insiders – especially considering the fact that Prince had already raked in close to $100 million in Europe, Australia and Japan and taken home a coveted César Award (the French Oscar) for Best Animated Feature – all I can say is that Paramount's loss is Netflix's gain. Because this magical, animated Prince is a wonder to behold, no matter where you watch it.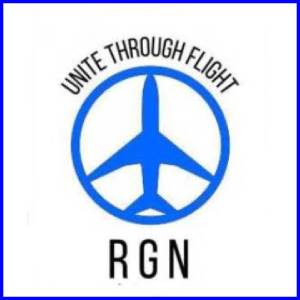 And though some purists have been put off by the framing device Osborne and writers Irena Brignull (The Boxtrolls) and Bob Persichetti (Puss in Boots) employed for the film, which focuses on a Little Girl (voiced by Interstellar's Mackenzie Foy) hearing the tale of The Little Prince (voiced by Osborne's real-life son Riley) from Bridge's Aviator, I found the modern-day sequences to be just as powerful and moving as those from the book. Especially when the two world's collide near the end of the film.
Using cool, harder-edged 3D computer animation for the present day scenes with The Little Girl and stunningly-realized stop motion animation for the scenes with The Little Prince, Osborne and his team have crafted something truly beautiful and wholly original. And considering the cheap, ugly, animated swill that Hollywood routinely ladles out to the wee ones, that's really saying something. In fact, like the source material itself, with its deep layers of existential longing for the simple pleasures of childhood in a world overrun by soulless adults, Osborne's wistful, poetic Prince is probably even more impactful for adults than children.
But that doesn't mean kids won't love it too. Especially if they're watching it in-flight while jetting across the sun-dappled horizon like Bridge's Aviator. My seven-year-old daughter was positively enthralled with this film from start to finish and though she didn't burst into tears nearly as often as I did, we did have a very meaningful discussion about the tragic, bittersweet fate of the Prince and his beloved Rose afterwards. And when was the last time an animated film, especially one from the studio that brought us The SpongeBob Movie: Sponge Out of Water, made you do that?
The Little Prince is now playing on select Air France and Scoot Airlines flights worldwide and via streaming exclusively on Netflix and on select Gogo 2Ku-enabled AeroMexico flights.