Anyone who has ever had a dream or joined a band or rattled the cages of authority in the schoolyard and done something really big and stupid for love will surely revel in the joyful, angsty awesomeness of Sing Street. A rocking, vividly-realized musical comedy-drama set in 1980's Dublin, Sing Street isn't just one of my favorite films of the year so far, but it might just be the best original big screen musical since Once. And considering that both films sprang from the fertile imagination of modern movie musical madman John Carney, that makes perfect sense.
After making a name for himself with 2007's indie smash Once – which took home an Oscar for Best Original Song and later garnered a whopping eight Tony Awards for Enda Walsh's Broadway adaption in 2012 – many critics felt that Carney sold out a bit with his next big musical romance, Begin Again, which featured pretty, big-name players like Mark Ruffalo, Kiera Knightley and Adam Levine rather than grungier relative unknowns like Once's Glen Hansard and Markéta Irglová. But even fans who hated Begin Again (which is lame, because, it's awesome) will fall madly in love with Sing Street.
Starring scene-stealing newcomer Ferdia Walsh-Peelo as Conor, a dashing young lad who starts a band with his geeky schoolmates to impress a mysterious, older girl named Raphina (played to luminous perfection by Lucy Boynton), Sing Street is both the name of Conor's ever-evolving band and the strict Catholic school (Synge Street CBS) he is forced to transfer to due to his parent's financial woes. Featuring killer supporting turns from a host of fresh-scrubbed newcomers as Conor's gloriously goofy bandmates, Sing Street also stars up-and-comer Jack Reynor (What Richard Did, A Royal Night Out) as Conor's slacker sensei older brother and Irish character acting icons Aidan Gillen (Calvary, Game of Thrones) and Maria Doyle Kennedy (The Commitments, Orphan Black) as his feuding, self-involved parents.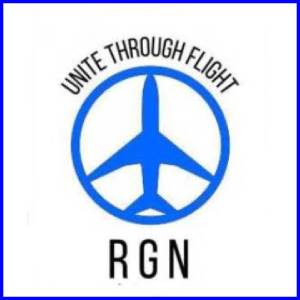 The kind of fun, big-hearted, authentically-Irish movie musical that we haven't seen since Alan Parker's The Commitments rocked the Emerald Isle (and later the world!) in 1991, Sing Street is so full of life and magical movie moments that you'll want to watch it again the moment it ends. Even if just to revel one more time in the super rad vintage threads and the rocking, Reagan-era soundtrack featuring The Cure, The Jam, Joe Jackson and the band that launched a thousand homemade music videos, Duran Duran.
And the eight original songs written for the film by Carney and a handful of top-notch collaborators like Scottish singer-songwriting legend Gary Clark and the Northern Ireland rock band Relish are fantastic. As is the film's climactic "Go Now", which Levine both sings and co-wrote with Carney and Once's Hansard.
It's not easy to capture that first flush of young love onscreen in an authentic way – especially in today's snarky and increasingly cynical internet age – but under Carney's masterful hand Sing Street does it all in spades. And like a perfect first kiss at a middle school dance, Sing Street will leave you breathless with wonder and aching for more.
Now playing on select Lufthansa, Delta, United, Asiana Airlines, British Airways, and Emirates flights worldwide, Sing Street is also available via streaming at iTunes, Amazon Video and Google Play.