Every four years, the world turns its attention to the talented and dedicated athletes taking part in the summer games. While all are keen to watch the best athletes from all over the world compete with each other, many people do not think of all the backstage details that can make a difference in the organization of a successful event, such as the airport in the host city.
This year, RIOgaleão – Tom Jobim International Airport – has been the first impression of millions of travelers to the summer games in Rio. "RIOgaleão is the gateway to our country and it is important that we give the best experience we can offer to those traveling to attend one of the main sporting events in the world," says Herlichy Bastos, Director of Operations of RIOgaleão, the concessionaire responsible for operations at the airport.
The airport is focused on achieving just that. About 1.5 million people coming to the 2016 summer games will pass through the terminals of RIOgaleão. In addition to the 26 airlines performing regular flights, the airport management estimates an additional 60 non-regular charter flights during the summer games, operated by companies such as KoreanAir, Japan Airlines, SwissAir and Qantas, amongst others.
With that in mind, RIOgaleão has invested approximately 2 billion Brazilian reals (USD $560 million) to upgrade facilities. The airport has nearly doubled its passenger capacity, added almost 100 new stores and restaurants and installed high-tech equipment to speed up boarding.
The main system helping Galeão Airport to deal with the huge increase in arrivals is Rockwell Collins' ARINC VeriPax™ passenger reconciliation system, a boarding access solution being used in the airport terminals. ARINC VeriPax uses automated security screening gates, activated by the barcode on a printed or mobile device boarding pass.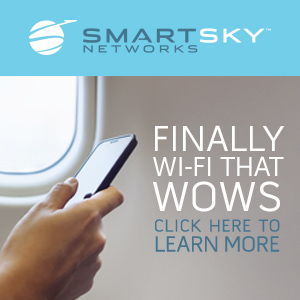 "ARINC VeriPax simplifies the security process, greatly reducing the time necessary for passenger screening at security checkpoints," stated Chris Forrest, vice president of airport systems at Rockwell Collins. "The system reads boarding passes using new high speed 3D barcode scanners, automatically screening passengers against airline host systems in real time to determine clearance and alerts agents when necessary. The new technology has greatly improved the manner in which the airport organizes and carries out passenger departure during the summer games."
The 19 security screening gates distributed throughout the airport are able to manage a flow capacity of 50 passengers per minute — expanding airport processing capacity up to 300 percent — and are large enough to be completely accessible to wheelchair users.
"Operations in RIOgaleão are achieving international standards and access optimization is one initiative amongst a series of measures aiming at improving passenger experience," said Alexandre Villeroy, RIOgaleão's IT manager. "The summer games in Rio are an important landmark of this change and will leave a legacy of excellence in services and ongoing improvement of our procedures and infrastructure. The trend is for the number of passengers to continue to increase and we are ready to optimize, regardless of the demand, whilst offering both comfort and safety."