There is no doubt that global alliances provide value to both airlines and passengers. SkyTeam, oneworld and the Star Alliance facilitate flight connections and (somewhat) align loyalty program benefits around the globe. But the promise of those alliances – to offer a truly seamless travel experience – seems to be gradually falling by the wayside. The rapid growth of alliances in the early part of the decade is now yielding to a landscape that sees established airlines push their own joint venture ("JV") arrangements to drive economic value to the company.
Yes, the alliances also create some passenger flows across carriers within the groups but the real money comes from the JVs and the ability for members to coordinate in pricing, schedules and operations.
Delta Air Lines has announced it will relocate its operations at London Heathrow just three weeks hence from Terminal 4 to Terminal 3, in a shift that will allow it to better work with its JV partner Virgin Atlantic, of which it owns 49%. The move is not surprising but it does take Delta away from the rest of its SkyTeam partners in Terminal 4, including some with which it also has a JV operation. From that perspective the relocation deserves a closer look.
The move will shift Delta's Atlanta, Detroit, Minneapolis, Salt Lake City and Philadelphia flights from Terminal 4 to join its services to New York JFK, Boston and Seattle that already operate from Terminal 3. And it is all about the JV according to the statement given by Nat Pieper, Delta's senior VP – Europe, Middle East and Africa:
Our joint venture with Virgin Atlantic is all about making it easy for our customers to connect between our airlines and having our Heathrow service under one roof is crucial to delivering a synched-up, more convenient service. This enhances the travel experience for customers flying from Heathrow, one of the world's most important international gateways, and marks a major milestone in our joint venture.
It is only 11 daily flights for Delta and the consolidation is great (expect notable cost savings by running only one operation in the same space as Virgin rather than the split operation), but what about Delta's flows to other, onward destinations on SkyTeam partners? The Delta/Virgin JV only covers travel between the UK and the US while the Delta/Air France/KLM/Alitalia JV covers significantly more onward travel into Europe and beyond. Those connecting passengers will now have to travel across the airport, slowing the process and likely changing minimum connect times along the way. Of course, Delta can push those other connections across Paris or Amsterdam gateways. But when you consider that London traffic historically had a large connecting flow, this move shows the changing landscape of the industry and also possibly a weakening of significance for Heathrow within the global aviation world.
Another similar scenario comes from the recent investment of $109 million by All Nippon Airways for an 8.8% stake of Vietnam Airlines, and with it plans for a significant increase in code-share operations and loyalty reciprocity.
Under the partnership, ANA and Vietnam Airlines will launch codeshare arrangements and a shared mileage program from the start of the 2016 winter timetable which begins on October 30. The codeshare will cover 30 major domestic routes within Japan and Vietnam and 10 international routes between the two countries which aims to improve passenger convenience. Starting 2016 winter schedule, each frequent flyers program members will be able to accrue mileage on codeshare routes as well as redeem miles on award flight reservations on each airline's operated flights.
The catch here, of course, is that the two airlines are members of different alliances. ANA is a member of Star Alliance while Vietnam Airlines represents SkyTeam in Southeast Asia. Limited bilateral agreements exist across alliances in other areas as well, most notably the Etihad Airways Partners with members from SkyTeam and oneworld, but for travelers the simplicity that the alliances were supposed to create now becomes much more complicated.
It also remains to be seen how the JV partnerships will be affected by such deals. ANA and United Airlines have a JV today which covers travel from the US to much of Asia, including Vietnam. Adding Vietnam Airlines to the mix would significantly increase coverage in Southeast Asia but it is unclear that regulators would play along.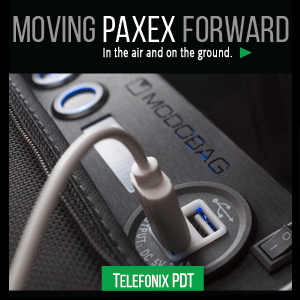 As for onward connections, it is not always the alliance or JV partner that clinches the deal. Rather than connect passengers to Star Alliance partner United Airlines at Los Angeles or San Francisco, for example, Singapore Airlines uses Virgin America as its primary partner. Examples such as this, where alliance partners should naturally provide onward passenger flow but where financial arrangements with other airlines are more lucrative, are not particularly rare, showing another side of the alliances and their limitations.
Mixed rules with respect to points accrual based on just how close the partners are within the alliance (Delta's SkyMiles is perhaps most egregious on this front) represent another area where alliances are theoretically seamless but, in reality, incredibly complex for travelers.
The global alliances are not dead by any stretch, but they are surely showing small bits of weakness, especially as global ownership structures shift.