ZURICH — All too often, it feels like hard and soft product development — seats, entertainment and connectivity versus service, food and beverage — are developed in a vacuum. Not so at Swiss, where inflight product development manager Benedict Fanconi and Paul Estoppey, head of cabin interior development and infotainment stopped for a chat during a recent tour of the airline's new facilities at its main hub.
"We sit beside each other in the same office space, and in the end we are in the same department as well," Fanconi says. "We report to the same vice president, with just one level in between. If there are projects, we are always involved."
"We are small teams," Estoppey notes. "My little group including myself, we are six."
"And we are six people total," Fanconi says of his team.
"We've known each other for ten, fifteen years, and we get along together quite well, which is important," Estoppey explains. "Sometimes we have interests that are going against each other, like galley space."
"I need more!" Fanconi interjects, and both men laugh. "That's the biggest one."
It's clear that both men enjoy working together, and are keen to talk about how they're both pushing the boundaries of the premium passenger experience even within the constraints of airline finance and budgeting reality. So, I ask, which of them won on the airline's new 777? "Nobody," Estoppey puts in with a grin. "I do believe that it's a perfect example of how it works if you are really at an early stage, put together a good team and they work together to get to the point. That's what happened on the 777 layout."
"We calculated the amount of space that we needed for the galleys, and it worked out perfectly," Fanconi says.
"We try to find a solution together," Estoppey explains. "Obviously we are going to show it to Benedict, but actually we have crew people involved, and from the unions as well. So for this seat [the new 777 business class product] we have a guy from the unions who was part of the team since the beginning. It's not the union like you would know from the UK or Germany where they're really strict and more enemies than working together. It's quite different. We have a good relationship with the union, and we have an open discussion. We find solutions. It's solutions-driven."
"The business seat, because it offers so much space, we adapted the service," Fanconi says. "On the old seat, we always said for the aperitif service that the crew had to take out the table, put the table-cloth on the table, and now with these new seats we see there is enough space to have a glass of wine and the peanuts or whatever. So we adapted the service, so as not to lose time. The first thing is to go out and do the beverage service. We worked quite well together in that sense."
I ask Fanconi what his favourite part of the new hard product is. "What I really like about the new seat is that it has different components. You have the throne for a single traveller, which has lots of space and the capability to stow whatever you need to stow. But also, for passengers travelling together, there are still beautiful seats for travelling together. I also like that we also finally have a touch screen, which is an improvement."
Also, Fanconi notes, the touch screens have now been enabled "on the A330 as well. We switched it on — I was travelling with friends of mine, and they went to touch it, and I said 'you can't touch it, it doesn't work here'." A recent upgrade to the Panasonic Avionics eX2 entertainment system has greatly improved the user experience and overall usability of the older IFE product.
To contrast, I ask Estoppey what part of the soft product service he likes best. "I still believe that we have superior service to most of the other airlines I would know. The hospitality mentality of our crews is still good, most of the time. I think that the food and beverage is quite outstanding, and that's because of the team on the one side and on the other side we have here in Zurich a very good caterer, so that's most of the time perfect quality. I think it's a mixture of everything."
"It's a little bit like a Formula One champion," Estoppey says. "You will be champion if you win most of the races — not every race, but at least to have a good ranking.  What Swiss is doing, is that we don't have enough money to be on top of every race, that's not possible, but most of the things we do are quite good so the average is outstanding."
So, if Fanconi and Estoppey had to choose one thing that they could wave a magic wand and improve, budgets and practicalities be damned, what would it be?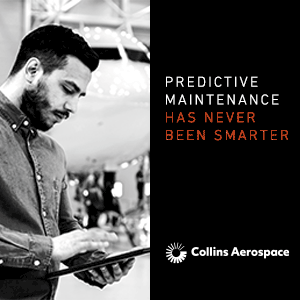 "I'd like to have more money to spend," Estoppey concludes. And what would he spend it on? "I would differentiate more in doing special things on the seating, even more differences than we have today. I think that could be the future — really to give the passenger what they want at a certain point in time when they are flying. The requests are different: I look at myself, and if I'm flying with my kids I feel different, and it's something else when I fly on business. If I fly on business on my own, it's different to when I fly with colleagues and am stressed and have to prepare something. I need other things. For me, as well, it's the same with the service. In a word, it's flexibility."
"I agree, especially in business class," Fanconi adds. "I want to go further on the individuality, and give the passenger when they travel with us more freedom to choose what they'd like to choose."
Bombardier provided a one-way ticket on its CSeries test aircraft to Zurich for Star Alliance's annual chief executive event, at which John Walton was Star Alliance's guest.
Image Gallery:
An early customer of the Thompson Vantage seat for its Airbus fleet, Swiss maintained that selection on the 777. Image: Swiss