In the first of a three-part series, John Walton delves into the current state of and future prospects for business class seats. Today: the future for business class seats that lack direct aisle access.
There's an aphorism in the passenger experience world that business class today is what first class was twenty years ago. With British Airways' original flat-bed with direct aisle access in first class now twenty-one years old, that's true on many airlines. Yet not for the previously innovative British Airways, and a fair number of other carriers.
Direct aisle access is important, and increasingly valued by passengers. The "midnight clamber", where the window or middle seat passenger has to spring like a gazelle (or lumber like a wildebeest, depending) over a sleeping aisle neighbour is awkward enough when flyers are travelling with a loved one. It's worse for an aisle passenger travelling with a colleague or sitting next to a stranger to wake up with someone they do not love straddling them to nip out to the lavatory or for a snack.
At the top end of these non-direct aisle access seats is Emirates' latest business class on its Boeing 777 fleet. Set in a 2-3-2 configuration, this relatively short seat is an improvement in sleep terms from its 2-3-2 angled lie-flat seat, but the midnight clamber — and the fact that there is a middle seat at all — remains. So does the passenger experience inconsistency where Emirates flies its excellent A380 product, a staggered seat with direct aisle access for all, on the same routes as its 777s in many markets.
British Airways, originator of the fully flat-bed in first class in 1995 and in business class in 2000, is still mulling its future options while "dormitory class" remains consistent across almost all its longhaul fleet. The latest intel on the airline's plans for the future include an interim product on its A350 fleet that won't be rolled out more widely — perhaps the existing product with a bit of extra space to allow for a gangway for middle and window seat passengers to access the aisle?
United Airlines, which unveiled a new staggered business class branded Polaris for much of its longhaul fleet, is also intending to operate the bottom end of the fully flat market on its high-capacity domestic 777 aircraft for the foreseeable future. The B/E Aerospace Diamond seat selected by the old Continental Airlines is still popular among second-tier airlines, however.
Many airlines currently offer angled lie-flat seats. AirAsia Group CEO Tony Fernandes insisted to Runway Girl Network at the Farnborough Air Show earlier this month that the longhaul low-cost AirAsia X arm of his airline will keep its B/E Aerospace-manufactured angled seats across its Airbus widebody fleet for the foreseeable future, noting that he still finds them comfortable and passengers find them affordable.
Elsewhere in the longhaul, low-cost world, of course, the recliner seat continues to dominate in business class — whether it's called ScootBiz, Premium on Norwegian or Business on Jetstar.
So what's the future for seats without direct aisle access? Talking to seatmakers at the Aircraft Interiors Expo this spring in Hamburg, none of them had plans to create new angled lie-flat seats. This creates an opportunity for interior MRO shops to refurbish — and in some cases recreate — the previous generation of seats, as deftly done on airlines like Air Astana.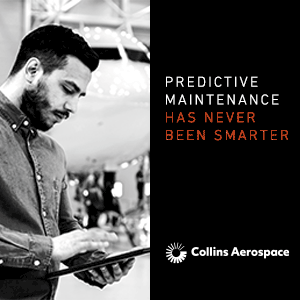 Fully flat beds will continue to be offered on delivery for several more years, I'd imagine, especially as the stacked seat trend (like Stelia's Equinox 3D) takes hold, but the bells and whistles required to make these seats palatable will reflect the more spacious and private end of the market: larger screens, more power and connectivity options, cleverer space optimisation and elegant finishing.
The problem for airlines remains the inexorable move towards more space in business class, especially as more of the competition cuts out first class, while the airlines that differentiate business from first with direct aisle will continue to feel pressure to maintain hard product gaps between business and first.
It feels like business class is at a turning point these days, with more variation in product than ever before and a large backlog of next-generation longhaul aircraft to fill. The way in which airlines, airline groups and alliances proceed will be fascinating in what it tells us about how those carriers see themselves, their competition, and their passenger markets.
Next time: is the staggered business class seat experiencing a rebound in airline popularity?