There are very real questions about the future of cash-strapped inflight entertainment company Lumexis. The Irvine, California-headquartered firm has suspended some operations and laid off the majority of its staff, after negotiations with a potential acquirer did not end in a sale, as first reported on RGN Premium.
In a statement released this week, Lumexis said:
On June 22, 2016, due to liquidity constraints, Lumexis Corporation ("Lumexis") suspended many aspects of its business operations and was forced to terminate the majority of its personnel.  Over the past few weeks, the Lumexis Board, Company President (Lou Sharkey) and CFO (Marty Breen) have been actively engaged in a process to find an acquirer for the Company/Assets. Lumexis is currently in discussions with multiple groups regarding a potential transaction. The Company expects to conclude this process in the coming weeks.

During this period the Company has been in constant communication with its customers and suppliers. Lumexis management is grateful for all the support received from their customers, supply chain and industry partners during this transition. As more updates and clarification on the future of Lumexis become available, further updates will be openly communicated.
Lumexis did not respond to RGN's question as to whether shipments to customers have ceased entirely.
The company is known for delivering fiber optics-based embedded IFE to the market, and boasts flydubai as its biggest customer. But while Lumexis has always seen fiber-to-the-screen as revolutionary, it faced challenges in convincing the market.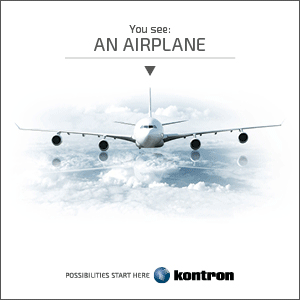 Even as Lumexis made some gains in an industry dominated by stalwarts Panasonic (with 70% market share) and Thales, it encountered fresh competition in the form of Zodiac Inflight Innovations.
It's unclear if any entity will emerge to acquire some of Lumexis' portfolio and IP. Many in industry believed Global Eagle Entertainment would have made a natural fit; chairman and investor Ed Shapiro of Par Capital also chairs Lumexis. But such an arrangement was never brokered.
Global Eagle faces its own challenges, as uncertainty around how Southwest Airlines' RFP for new connectivity hangs over GEE's IFC business like a dark cloud.