Lufthansa Technik AG has launched a laser-based system for installation support (Augmented Reality) when equipping VIP aircraft cabins in the framework of its research and innovation projects. The mobile projection system can be adapted to suit every installation situation. It can be positioned and aligned flexibly and robustly in the aircraft fuselage. Components can therefore be installed with high precision and significantly more efficient than using conventional measurement and alignment tools.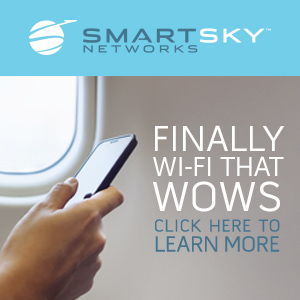 The required installation template is projected directly into the work environment for the structural employee. This template corresponds to the component contours selected in the virtual 3D model, which are projected onto the aircraft structure in the correct position and therefore act as a positioning and alignment aid for the component that is being installed. The precision is increased as a result and the level of work required reduced significantly.
"We have achieved another milestone in further advancing the digitization of industrial work processes at Lufthansa Technik with the projection-based installation support using laser-based templates," says Dr. Severin S. Todt, Head of CAx Competence Center and Tool & Equipment Solutions at Lufthansa Technik. "Following in the footsteps of Virtual Reality, Augmented Reality is now a part of our working world."
In contrast to Virtual Reality, Augmented Reality offers users additional information in real time over and above what they actually perceive. This allows real spatial worlds to be augmented by virtual elements and data that interfuse the real and virtual world.