With Swiss recently launching the Bombardier CSeries CS100 into service, the focus for the next-generation small airliner moves to the CS300 and launch customer airBaltic, the Riga-based de facto carrier for a significant part of northeastern Europe.
The innovative Latvian flag carrier currently operates seven Boeing 737-300 and five -500 aircraft alongside a dozen Bombardier Dash-8 turboprops, making the CSeries a huge passenger experience leap for airBaltic in terms of personal space — 18.5" and 19" seats in a 2-3 layout compared with 17" in 3-3 on the Boeings, plus substantial extra throughout the aircraft.
"We're still flying today Boeing classics — good aircraft, but they are coming to their age. For us, the CS300 gives us more seats, more range, so everything that the passenger likes, but also now on our very short sectors commuting into Riga we will use the CS300. The passenger experience will be a big, big difference, and I guess everybody will notice it the moment he enters the aircraft," CEO Martin Gauss tells Runway Girl Network.
AirBaltic will take twenty CS300 aircraft outfitted with 148 seats to replace its Boeing fleet, offering the standard 2-3 configuration throughout the aircraft, with business class in the usual Eurobusiness style.
By comparison, the airline's five 737-500s are fitted with 120 seats, while the seven -300s have 142, 144 or 146 seats, making the CS300 nearly a twenty percent upgauge for almost half the fleet, even before the growth from twelve to twenty jets is taken into account.
Inside, "everything will change," Gauss explains to RGN. "You're entering a brand new aircraft [with the CS300], and that's a big difference. It's a bigger door, a bigger aisle, a bigger middle seat, a bigger toilet, bigger overhead bins, longer aircraft. Silent inside, silent outside, everything will change for the passenger. People will notice it as they do today. This is a gamechanger, as Bombardier said when they were developing it — especially for us. "
For the airline, part of that new game is that the CS300 raises the possibilities of destinations as far flung as Ekaterinburg, Almaty, Astana and Baku, through Madrid, Dublin, Manchester and Reykjavik from Riga. A marked expansion opportunity from Tallinn and Vilnius — to Moscow, Kiev, Oslo, Stockholm, Amsterdam, Brussels, and others — was also mooted by the airline at Farnborough.
Flight testing has also enabled Bombardier to advertise increased standard MTOW ranges for special missions: a 150nm improvement on London CIty missions for the CS100, but a colossal 450nm improvement for the hot-and-high capabilities of the CS300, from 1950nm to 2400nm.
In particular, that enables airBaltic to operate from Riga to Abu Dhabi for connectivity with partner Etihad, with which it has an existing codeshare agreement to enable eastbound connectivity, but also provides new options for the CSeries customer Air Canada to operate into Latin American airports, and increases the aircraft's appeal to other carriers with specific requirements for short field or hot-and-high performance.
AirBaltic will take the same mini-HD overhead screens as Swiss as the sole initial IFE on the aircraft, Gauss says. "It's a built-in system which has screens in each row. The Swiss aircraft has that, where we can play different things: moving maps, safety demos, gate information and other things — whatever we customise for that. It's a built-in system with small screens but very high quality. It looks very good. It will be a valuable experience compared with what we have today."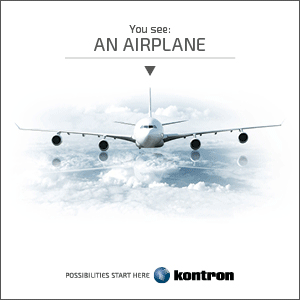 "We will in the future, but not on the first aircraft," have wireless entertainment and inflight Internet connectivity, Gauss tells RGN, with airBaltic's focus "more for Internet connection. Entertainment, I believe, in the future, people will do themselves — with onboard streaming. We're looking at connectivity to the ground, over Internet. It might not go via the ground, it might go via the satellites."
RGN asked Gauss if airBaltic finds the current range of inflight connectivity solutions appealing. "No, we're waiting for — actually Inmarsat is bringing something, and we're waiting for that one. That's why we didn't choose the current systems."
Gauss wouldn't be drawn on the specific Inmarsat system — the company is developing both its Global Xpress Ka-band and regional European S-band options — but explains, "what I want is that you have an Internet connection that has a reliable and fast speed, and that is available very soon, and that is what we're looking at. We're going to build in the best available system."
Somewhat unusually, airBaltic will wait for a decision on connectivity before selecting a wireless entertainment provider; most other airlines have installed streaming entertainment before connectivity. "We will make sure that we have an Internet connection first, with wifi on board, and whatever comes on top," Gauss says. "If you have that, then it's not a big deal to do entertainment stuff. But I do believe people prefer at the moment, especially on our shorthaul network, the connectivity rather than the entertainment. That's why we'll go that way. "
Usefully for an airline based at 56° north, "we have a mood lighting system on board the aircraft, as we fly a lot of the time of the year in the dark. We will have a lot of different lights that make the journey comfortable," Gauss says.
It certainly seems airBaltic has a bright future — and, with it, the CSeries.