B/E Aerospace management didn't mince words this morning when discussing the impact of American Airlines' decision to defer delivery of the first of 22 Airbus A350-900s to late 2018 versus spring of next year.
"It's a really big deal for us because we have about $7 million worth of content on each and every American A350, seats in all four classes of service, as well as our galleys, oxygen systems, food & beverage storage equipment, etc." said company executive chairman Amin Khoury.
But even after taking "that into consideration" as it prepared its forward-looking guidance, B/E Aerospace has raised its 2017 revenue growth rate outlook to 7% over an updated and raised revenue guidance for 2016.
The improved outlook for 2017 "represents approximately a 6% compound annual growth rate over the two-year period 2016 and 2017", said Khoury during an earnings conference call to discuss the firm's 7.5% increase in net profit to $84.8 million in the second quarter. He added that the "combination of continued market success, disciplined cost control and our shareholder focused capital deployment plan supports our expectation for earnings per share to continue to grow faster than revenues".
In short, the company is still cooking with gas.
But with lower fuel prices driving slower aircraft replacement rates, analysts pressed management to describe just how much cushion is left in terms of aircraft deferrals before B/E Aerospace will see a negative impact on guidance.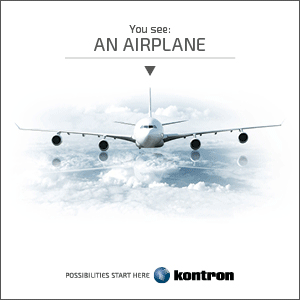 Khoury said that while the firm does expect the second half of this year to be softer as compared to the first half of the year – a function of delivery dates specific to customers and products – the second half will be "solidly better" than the second half of last year "so quarterly reports will be favorable compared to same period's prior year".
Moreover, B/E Aerospace is anticipating "additional strong retrofit orders" over the next year, as airlines accepting new A350s and Boeing 787s, for example, seek to harmonize the interiors of their older fleets with these twinjets. That's one way to help offset deferrals or slowing widebody sales.
Additionally, even as some airlines make the conscious decision to wait until brand new, as-yet-unassembled types like the Boeing 777X are available, they often decide to retrofit their existing fleet in the meantime "in order to handle the competitive pressures" and "maintain their market share on the routes".
About 40% of B/E Aerospace's business in the second quarter was aftermarket-oriented, but the firm's expectation in the next two to three years "is it turns around and moves closer to 60% in aftermarket and 40% from linefit" business, said Khoury.
To the extent that traffic continues to grow and airlines continue to earn record profits, "they'll need the lift, whether retrofit to maintain aircraft in service, or delivery of alternative widebody aircraft", he noted.
"They want to keep their cabin up to date, and looking good," added B/E Aerospace president and CEO Werner Lieberherr about the retrofit opportunities. US carriers, in particular, "are rocking the world right now" in terms of margins.