APEX, the Airline Passenger Experience Association, has failed to secure buy-in from its members and an agreement with Concur in time to include airline ratings from its planned app partnership in APEX's annual awards.
As first reported on RGN Premium, APEX in April announced to members and invited media on the sidelines of the Aircraft Interiors Expo that it is looking to launch what it hopes will be the official, verified airline flight ratings system — while inadvertently revealing the name of its would-be app partner TripIt on slides and using TripIt images while, it would seem, not having a firm agreement with Concur to use the TripIt app. It is envisaged that passengers would rate seat comfort, service, food & beverage, entertainment and Wi-Fi, and be able to provide written feedback.
To summarise our latest extensive conversation with APEX CEO Joe Leader on Friday, 9 July and 10 hours later via email, APEX had ended up in a place where it could not announce the name of its software partner.
Concur's Lauren Moreno, who manages the PR strategy for TripIt, in statement to RGN said: "We are talking to APEX about a partnership but haven't firmed anything up".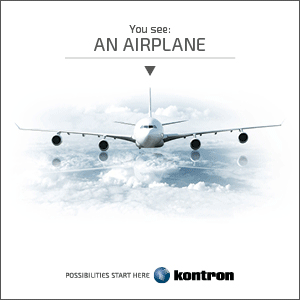 Since April APEX has had to continually scale down its ambitions for the first release of its ratings system to what is now a very broad approach. It is clear that APEX has not been able to meet the annual deadlines for integration into the TripIt app in order to secure enough ratings for its annual awards.
"Despite our desire to hit data levels for this year, there is insufficient remaining time to safely reach the data levels required," APEX CEO Joe Leader informed RGN.
"As we went through this process, APEX had discussions with over a half-dozen outside partners considering implementation possibilities," Leader wrote. "The process that APEX has gone through in the last three months as we have socialized our new approach has enabled us to secure more airline buy-in, educate our members, and work towards the massive improvement envisioned."
The principal issue at this point in the year seems to have been whether data collected over a very short window — potentially a matter of just a few weeks at a particularly unusual time of year that is subject to major weather-related delays in the northern hemisphere — is representative of an airline's year-round performance. Last year's Passenger Choice Awards drew just 50,000 votes worldwide, and Leader told RGN that APEX would only include the new data in the awards if the international segment of the data contained more than 50,000 votes.
It would not be surprising if APEX's member airlines had been a key driver in calling a halt to the plans to include the data in this year's awards.
Leader refused to answer RGN's questions about how voting eligibility — which will be determined by an unspecified combination of confirmed reservations within the TripIt app and post-flight geolocation — will work. During our conversation at the Aircraft Interiors Expo, it was suggested that the point of review for passengers would be a push notification after the aircraft had arrived at the gate, while they were deplaning.
But in terms of the timescales to which APEX has been working, not having this crucial point codified in (at the very least) a position statement with guidelines for software developers suggests that the process is far behind schedule.
"Sharing the geo-location logic in advance of the software release might inadvertently encourage system gaming attempts upon launch," Leader wrote.
Ensuring eligibility — and transparently so — is important for any new ratings effort. Part of the reason for creating this new system is to avoid the popularity contest problem with the previous Passenger Choice Awards (where the airline that advertises most wins; embarrassingly for APEX, Emirates took home nearly more gongs than A380s last year) or the seemingly arbitrary natures of the Skytrax and other rating systems.
If APEX indeed wishes to position its rating system as one that improves on previous systems — both its own and others' — ability to be gamed, it will need to be substantially forthcoming in its approach to passenger eligibility and validation. Geolocation for mobile phones is by no means an infallible science at this point, nor is the ability or desire of all passengers to roam on their mobile packages or connect to insecure (and often complex to join) airport wifi in order to rate a flight.
From an airline point of view, APEX's own argument backs up this concern. Airlines want a new ratings system, Leader said, "because they're able to get a completely different dataset than their traditional customer. If you look at the traditional customer that has an airline's mobile application sitting on their phone, it's more their frequent flyer than it is their occasional traveller. So by turning to a software solution that is neutral, it gives them a broader base of input that will give them different data points. From an airline perspective, the number one app that they want you to download is their own app. If you're not going to download their own app they would love something that helps get them more data, but they don't want it to be something that takes away the possibility of you booking directly with them."
RGN understands that APEX's member feedback following the unveiling at Aircraft Interiors Expo this spring was relatively negative, and that TripIt wanted to be certain that the buy-in from these airlines was strong enough before committing to the partnership.
Throughout our latest discussion, Leader was still unwilling to confirm on-record TripIt as the app with which APEX is partnering, continuing to refer to it as "our software partner". It is fairly incredulous that APEX in April began talking publicly about its plans to use a third party app to gather data for its showpiece awards without having a firm agreement in place.