NEW YORK – United Airlines will premiere its new Polaris business class cabin in December, when the first of 14 Boeing 777-300ERs it has on order enters commercial service.
Speaking at the product's unveiling, held today at New York's Gotham Hall, United president and CEO Oscar Muñoz said the Polaris concept represents "the new spirit of United" embodied in a "culture of care".
Conceding that United has "a lot more work to do" to fulfill the strong customer-service ethos that Muñoz intends the airline to demonstrate during his leadership, he said that winning back the trust of customers "needs more than just [improvements in] service". It also requires "investment in people and technology".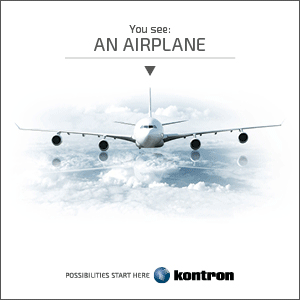 Accordingly, said Muñoz, "I challenged our team to re-think how we do business," and in doing so to "be defiantly innovative – to break the mold."
The Polaris business class concept – named after the North Star because "it is the new star of business class" – is the first result of his challenge to United's employees and business partners. "It is the most significant transformation in our product in more than a decade," he declared.
In conceiving the product, United conducted more than 12,000 hours of research with frequent travelers and its employees, "asking what you need and desire most" from business class service. United found that, while customers and employees agreed high levels of service were important, "a good night's sleep was two-and-a-half times as important as anything else", said Muñoz.
United's Polaris partners include airline design firms Acumen Design Associates (which developed the seat used in Polaris) and PriestmanGoode. Working with seat manufacturer Zodiac Aerospace United Kingdom, PriestmanGoode customized the seat pattern for United. "Sleep was a big focus, and the seat was designed round that theme," said PriestmanGoode director Nigel Goode.
Every Polaris business class seat reclines into a 78″ full-flat bed and is surrounded by a shell that encloses it in an individual mini-suite. Each Polaris seat has a 16″ Panasonic HD inflight entertainment monitor, offering gate-to-gate on-demand entertainment.
Because United's research showed that sleep, relaxation and privacy are important to its business class passengers, "the inside of the [suite] shell is faced with a soft material" to deaden ambient cabin noise, explained Goode. A pair of noise-canceling headphones is installed at every seat and the seat mattress is topped with cooling gel foam. Beside each seat is a switch which activates a 'Do Not Disturb' light on the outside of the shell, allowing passengers to ensure complete privacy if desired.
While each Polaris seat has direct aisle access, one important design feature is that, "from a business perspective … there is no loss in numbers of seats", noted Goode. "We did a lot of bulkhead work, developing finishes. All the finishes are very special. For instance, the United globe logo – you see quite a lot of things [developed by PriestmanGoode for Polaris] taking that shape."
These include individual salt- and pepper-shakers provided on the meal-service tray. Also, "the pattern on the seat itself is a globe, with gradations [in the pattern] to make it look more comfortable," noted Goode.
Another business partner for United in developing its Polaris offering is Saks Fifth Avenue, which has created two different pillows, the duvet, blankets, mattress cushions and other sleep aids for Polaris inflight service. Kathleen Ruiz, Saks Fifth Avenue's SVP of media and business development, said each Polaris bedding item is made from pure, 300-thread-count cotton.
Every bedding item "was tested and tested and tested, because this was the first time Saks Fifth Avenue was embarking on such a large collaboration," said Ruiz. The intensive testing revealed some things Saks needed to change: for instance, "the pillow wasn't strong enough".
Ruiz revealed to Runway Girl Network that the New York luxury-goods retail company also provided training to the trainers of United's 27,000 flight attendants, and created a video shown to all United flight attendants to help train them to offer Saks Fifth Avenue's personal-service standards.
United gears up for new Polaris Business Class Lounge
Instructed to ensure that Polaris provides a complete, consistent "lounge to landing" service, PriestmanGoode played a pivotal role in designing key elements of the first Polaris Business Class Lounge, which will open on 1 December at Chicago O'Hare International Airport.
Each lounge will be "zoned". The most active zones will be near the entrance and the bar/buffet area will be the next zone in. As customers reach the lounge areas farthest from the entrance, the zones become "calmer and relaxing," according to PriestmanGoode, which designed sleep pods for each Polaris Lounge.
PriestmanGoode has also designed a special Polaris Lounge seat. Each seat will offer privacy, coat and bag storage, a pull-out table with an integrated tablet holder, and charging points.
Another United Polaris business partner, for the service's regionally influenced inflight menus, is The Trotter Project, a charitable organization which develops and mentors budding talent in the culinary industry. Several senior chefs associated with The Trotter Project are developing menus for United's Polaris business class.
After the Chicago lounge opens, United will open eight other Polaris lounges in 2017 – in Los Angeles, San Francisco, Houston, Newark, Washington Dulles, Tokyo Narita, Hong Kong and London Heathrow. The carrier will install Polaris cabins on its Boeing 787-10s and Airbus A350-1000s and will retrofit them in its Boeing 767-300ERs and 777-200ERs.