With the advent of new and improved inflight connectivity systems like Inmarsat's Global Xpress and Gogo 2Ku, SES-driven improvements to existing and future Ku networks, and future developments around regional ATG and Ka-band solutions, the next frontier for connectivity is the cockpit.
"What connectivity has done for the flight deck thus far is limited," says industry consultant Michael Planey of HMPlaney, "but it has prompted some airlines to reevaluate their entire operational communications strategy. One small example is American's decision to cease delivering connecting gate information via announcement by the flight crew. That data was most often delivered via ACARS, an expensive data channel. Now that passengers can readily access that data via a free channel (the airline's own app) there is no value in providing it any other way.
"As we look forward, most aircraft will have multiple communications options on board. The overall reevaluation should align the value of the data provided to the aircraft to the most appropriately cost-matched channel. Safety, security and some flight operational data will be kept on the most secure network. Therefore, data such as cabin maintenance issues (e.g. broken seat, inoperable coffeemaker) will be paired with a lower-cost channel such as ATG or satellite. But high priority maintenance items such as those found on the MEL [minimum equipment list] should be routed across the most reliable channel to ensure prompt delivery of the data and to protect the integrity of the aircraft's continuing operational schedule."
Lufthansa Systems senior vice president for BoardConnect Norbert Mueller concurs. "We have the security means to separate the data as described before, so that is definitely a possibility. If you then go into the communication question towards wireless satellite, then you have got to distinguish between two types of data, the one seen as very critical by authorities, and there currently SwiftBroadband is probably the best solution to transfer that data, and data you can even offload into a system like GX without any restriction. BoardConnect can play the routers for this kind of service in the aircraft." Lufthansa Systems is, of course, responsible for providing the technical infrastructure needed to establish a well-functioning Internet connection, when Inmarsat and Deutsche Telekom roll out a hybrid ATG/S-band network in Europe.
So, RGN asked Mueller, will there be a requirement for further antennae in five years once non-critical information becomes a must-have and SB Safety (based on SwiftBroadband, which is neither particularly swift nor any modern definition of broadband) becomes overtaxed? "We can separate the data and certain data can go via Global Xpress," Mueller says. "Obviously it's not finally discussed which can go where. While for instance an official flight plan update probably needs to go via SB Safety, but it's a very low amount of data, because it's no graphics. Probably a weather overlay to a map could go via GX, as one example."
His comments are generally in line with those made by Honeywell executives at the firm's recent media day in Phoenix. "Once we started the partnership with Inmarsat and Global Xpress we immediately went to work, [and] built a whole team around developing applications that would be enabled by this service," says Michael Edmonds, VP of services and connectivity at Honeywell Aerospace. He adds:
Another great example – a flight management system requires an update every 28 days or you can't fly the airplane. Today it is somewhat of a painful process, in some cases 3 1/2-inch floppy disks can be plugged in to load the data into the airplane if you can believe it… And so we are fast at work to get the data loading in place and the software in place to be able to enable that. It's some point down the road and it's still months and years in some cases but where there is an update to the cockpit it should be just like when you have an update on your iPad, and [it should] say 'there is an update available; are you ready?' And there is a lot of work to get there but it's now enabled right, with connectivity good to go.
In terms of obstacles to implementation, Michael Planey notes, "Much comes from the need to integrate new procedures and train flight crews for it. Training and deployment are often underestimated in complexity and they must go hand-in-hand to ensure the smoothest roll-out possible. Some changes are simple – doing the same activity as before but via a different channel.  Others are far more complex – introducing new EFBs [electronic flight bags] with realtime weather updates or flight crew tablets with enhanced CRM data."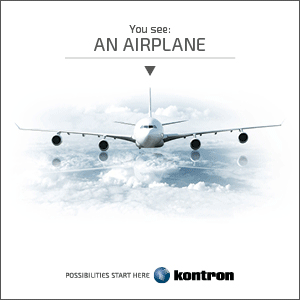 Edmonds says Honeywell has "always been in this game because we see what it can do for the people who maintain [the] maintenance side of the airplane as well as the flight crew, dispatchers, all the operations side. With such a large install base and understanding of how the systems work on an airplane the more we can enable in real-time the data coming off, the more value we can create, [and] the more work streams we can optimize."
As connectivity allows for operational procedures to be redefined, that is where the greatest long-term benefits can be found, concludes Planey. "Additionally, as satellite networks have coverage gaps (e.g., polar routes, restricted operational airspace) airlines will not want to have different procedures at different stages of a flight. That introduces other complexities that are often unsuitable for smooth operations. Also, while we tend to focus on the security of the air-to-ground portion of the operation because that is where the new capability lies, the airlines must also take new steps to ensure the integrity of their ground networks if flight-critical data is to be sent via IP instead of radio. Finally, the airlines and service providers also must safeguard passengers' private data such as those in onboard financial transactions or in itinerary and manifest data."
Management at Cobham, whose hardware supports connectivity nose-to-tail, is adamant that standards "have to be bedded down and there are activities [to do so]."
The threat scenarios are theoretical, but they are there just the same. This is becoming about who can do the best cyber security solution and having that really rock solid – the bar is being raised. We have been working on this for a while, this is not just for anybody to develop, it requires very unique expertise on the software development side.
Looking towards the future around where multiple channels of connectivity exist and airlines use the best pipe for the job at hand, Mueller says "it may converge to one line at the end. At the moment I see that there will be two lines, but it doesn't mean the cockpit can only use one line — it depends on which information do they need."
Listen to RGN's podcast about using broadband IFC for triggered transmissions of black box data here.
Header Image: John Walton