With airlines focusing on expanding their inflight entertainment content, Delta Air Lines' selection of Speakaboos, an interactive app for children aged 2-6, is noteworthy. The Speakaboos app consists of over 200 interactive stories, covering a broad range of topics, from princesses to dinosaurs, and even encompasses some relatable characters from popular children's television programs like Thomas the Train, Mike the Knight and the Sesame Street gang.
Delta is offering four collections, 20 stories in total, from the 200 that Speakaboos has on offer through its regular subscription, encompassing roughly 10% of the total catalogue. The four collections are available on both streaming and seatback IFE, rotate throughout the year, and include travel, classics and sing-a-long stories.
Passengers who access Speakaboos during the flight will be given a special code that gives them free access to the full app and all 200 plus stories post-flight for a one year subscription. The code will be given to passengers through the app once they access it during the flight, whether that be via seatback or wireless IFE. Passengers can then take the code and register for Speakaboos by downloading the app on their personal device. Once the app is downloaded, children have access to the library without having to connect the device.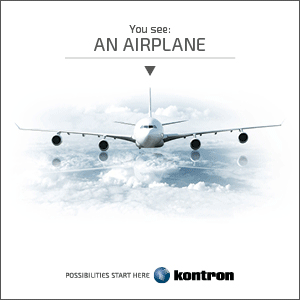 This ability to access IFE entertainment pre- or post-flight is becoming a trend, as other newcomers to the industry, including French company Interactive Mobility, offer a pre-flight app in which passengers can download content prior to the flight. Speakaboos access post-flight will allow passengers to continue the IFE experience, and may provide word-of-mouth marketing for Delta.
Read-only, rather than interactive, the content in the app is designed by Dr. Alice Wilder, who is known for being a part of the research and development for the popular children's programs Blues Clues and SuperWhy. It is tested in the classroom "to make sure that it is fundamentally engaging, and educational and comprehensible, and that speaks to why it works", Speakaboos co-founder and COO Noelle Millholt tells RGN.
With digital being a reality in the lives of children, Millholt says, it becomes an issue of  "how do you curate the mind with good content? Reading is not engaging enough. Our thesis is that kids learn and they learn best when they are engaged and that is what we do at Speakaboos. Children can follow highlighted words along with having the story read to them and in a sense do not even realize they are learning."
Minimal parental guidance is needed when a child is interacting with the Speakaboos app, making it an independent form of educated entertainment for children — a real benefit to the passenger experience for parents and nearby passengers. "It is really important to allow children to be in the driver's seat so that a young child can be engaged on their own," Millhold says of the content.
The relationship between Speakaboos and Delta sparked when Millholt's mother, a flight attendant with Delta for 30 years, suggested she introduce the app to the carrier.
However, the Delta-Speakaboos partnership is not exclusive, and the company confirmed to RGN that while it is not actively looking for opportunities with other airlines, it is open to the idea.