While searching for a way to draw visitors to his website that sells tables and chairs, 33-year-old Matt Zajechowski had an idea. Why not put together a list of the cheapest and most expensive seats in the sky?
"We thought it would be a fun piece to look at the range of airline seat prices and put them on a scale that provides an interesting look at just how absurd some of these are," he said.
While Zajechowski's discovery of the $64,000 Abu Dhabi-New York first class ticket for a three-room private suite with butler service won't come as a big surprise to regular RGN readers, his post  calls attention to a reality that some people find disquieting; an ever widening gap separates economy class from the more affluent minority that is the airline industry's "coddle class".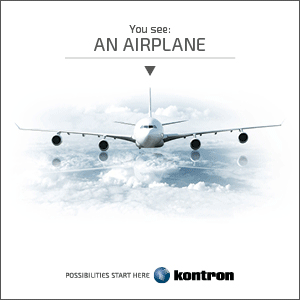 It is not hard to understand why airlines focus so much attention on premium customers. They are, "high value customers," notes Tim Mapes of Delta Air Lines. "Five percent of our customers account for 26 percent of Delta's revenues."
Several years of writing about the passenger experience has taught me there's no limit to the ideas airlines have come up with to coddle their high-value customers. I marveled at the premium lounge in Istanbul where Turkish has created a Kasbah-like feel complete with massage chairs and billiard table, and then I visited La Première lounge at Air France in Paris and had lunch in the Alain Ducasse restaurant. Equally delightful surprises greeted me on an Etihad business class flight where a personal chef fixed my meal and on Emirates where I accepted an offer to take a shower during my flight from Dubai to New York.
An economy class traveler at heart and mother to four children now in their twenties, I see how this competitive race to provide more, more, more for some travelers while in some cases taking back from others, is causing resentment, to the point where researchers have even attempted to make a case for why the presence of first class is associated with air rage – a report that suffers from inherent flaws, as revealed by RGN. The velvet rope separating travelers by class goes against a spirit of egalitarianism highly appreciated in some parts of the world, including for some travelers in America, in what Delta's Mapes calls the "Bernie Sanders effect".
"It's a particularly delicate subject for the younger audiences," Mapes told RGN at Delta's recent media day. "Millennials care deeply about social equality more so than perhaps previous generations of people."
If you've noticed an increase in the number of young people flying, that's because it's one of the fastest growing segments of international tourism, according to the World Tourism Organization. Young travelers make up 20 percent of international arrivals. And even from the cheap seats, they are developing future habits while observing a business model that may conflict with their belief system.
That "distinct groups of people have more value than others, is an interesting dynamic for businesses in general", said Mapes. "We will very publicly say, 'these customers board first' or 'these people do get more leg room'. It's not anything we hide from. There's transparency and clarity with regards to what it is that we're trying to do, it's self-evident."
Matt Zajechowski – the 33-year old whose eye-opening look at the variety of airline seat prices is now part of his company website – travels between six and 10 times a year, sometimes for work and sometimes for pleasure. Depending on the length of the flight, and the price of an upgrade he might consider buying his way out of coach, illustrating that the upside to the velvet rope may be the way it reinforces to younger travelers what all airlines have been trying to teach the market in recent years; "you get what you pay for."
Having separated the basic ticket to travel from the embellishments that used to come with it, meals, bag check, even window and aisle seats, what airline executive wants to go back to the days when two people sitting side by side on the same flight may have paid widely different prices? Still, there's a world of difference between the way a customer reacts to ticket add-ons like a snack and checked bag and trudging past their fellow passengers, drinking champagne in personal suites on the way to a middle seat with 30 inches of living space.
Whether young travelers cling to their principles as they age, or mature into buyers of a better, plusher travel experience remains to be seen. At Delta, where the chief executive Ed Bastian brags often that the airline's 200 million passengers are paying ten percent more to fly on Delta metal, it would appear he's betting the Bernie Sanders effect won't have any effect on his bottom line.