If you are wondering how much mileage one can get out of a cup of good strong coffee, take a look at the half dozen journalists who, barely 24 hours after landing in Europe from various locations in America, were powering through a tour of the factory of Italian coffee maker, illy, fueled by caffeine.
The challenge for illy is not keeping journalists buzzed, it is to keep generating the buzz surrounding its selection as United's new coffee provider even though the company is months away from pouring its brew into the cups of airline passengers.
"Making flying that much more special" is how United's vice president of food services and United clubs, Jimmy Samartzis described the airline's deal with illy.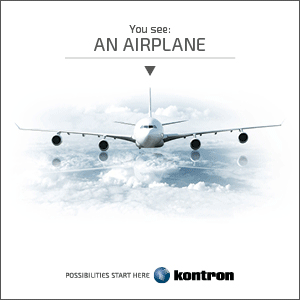 Still, providing sixty million cups of coffee a year on planes and in the airline lounges is not as simple as tossing grounds into the filter basket and hitting the "brew" button. Even securing the contract required months of testing things like the quality of the water on board and the effects of altitude on passenger taste buds.
In Trieste, a tour of illy's factory reveals that the assembly line dedicated to producing the custom-made coffee pods won't be installed until later this year with roll-out of the product anticipated by late summer, according to David Brussa, director of quality and our host for the day at illy.
"These things work if that point where the coffee cup touches the consumers' lips, if they realize it's a distinctive and enjoyable experience," said Jay Sorensen, of IdeaWorks, an airline consulting company. "Coffee is a challenge, it's not like putting a bottle of beer in front of someone. Coffee is that one rare thing that's made on the airplane."
No one knows that better than the folks at illy. During our session at the company's "university", Mark Romano ticked through a dizzying list of quality factors each of which he called critical. Brewing temperature, holding temperature, brew time, grind texture, porosity of the filter and most significant the quality of the water on the airplane.
"We tested the water," Romano told us, explaining several surreptitious samplings taken on United flights that revealed no problems. "It was a positive surprise," he said.
Providing coffee to United lounges is the easy part because there's no significant difference between an airline lounge and any other coffee shop or restaurant serving illy products. In the air it is a different story. Pods had to be custom-created to fit the drip coffee pots which, as installed aircraft equipment meet strict certification standards. And while illy has other airlines serving its espresso in the premium cabin one cup at a time, notably Cathay Pacific, the United deal is for all cabins on all airplanes from the newest 787 Dreamliners and the old 747 widebodies to the smallest United Express regional aircraft. This is why illy can't get the coffee to United right away; there's a big ramp up involved.
While illy is well-known in Europe, it is not a highly recognized brand in the United States compared to Starbucks, which used to provide coffee to United. Getting illy's aromatic brew under the noses of Americans is considered by illy to be a great opportunity. Company executives are already bragging that consumption has increased in the airport lounges where illy is being served. "They changed coffee and changed the quantity of coffee consumption," Brussa said.
Neither United nor illy will disclose the financial terms of the deal but both sides expect benefits beyond the basic sales agreement. Illy hopes America, far behind many other European countries including Italy in per capita coffee consumption is ready to try something different. And while no one expects air travelers to flock to United just for the coffee, the airline is hoping its choice of java is seen as another elevation in cabin service.