Teledyne Controls and Lufthansa Systems are collaborating to integrate the latter's Lido/eRouteManual navigation application with Teledyne's GroundLink® Comm+ system with AID functionality (GroundLink® AID+) to bring further information more usefully into the cockpit.
The project, driven by customer demand, allows ground charts, departure charts, en-route maps, arrival charts and airport facility charts to be quickly and easily integrated with the aircraft's existing onboard data systems to enable the pilot to make better informed decisions to improve operational efficiency both on the ground and in the air.
Situational awareness, whether at an airport or inflight, is of course critical; being able to combine that information with other essential flight data brings a further level of control, according to Lufthansa Systems Director Products Lido/Navigation, Igor Dimnik: "As a stand-alone product, our Lido/eRouteManual navigation gives pilots all of the navigation information they need at a glance," he explains.
"The real benefit, however, comes from connecting our Lido/eRouteManual with other data sources; the more connected we can make it, the more intelligent it becomes, and this is now possible thanks to our work with Teledyne Controls."
Mr. Dimnik says that the integration process has been very easy: "Typically in such collaborations there would be many cycles of product development and long periods of testing," he continues. "In this case, however, from initial thought to implementation was a matter of days. The integration was not only quick and easy, it was also achieved at a mere fraction of the cost than might ordinarily have been expected."
Murray Skelton, Director of Business Development at Teledyne Controls, says that with more than 8,300 GroundLink® units already flying, it is an easy transition for those with the technology already installed: "It not only protects their legacy investment but it also enables them to make even more of it," he explains. "It means that every future customer with the GroundLink® Comm+ system installed can gain instant benefit."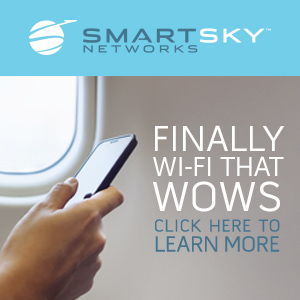 About Teledyne Controls
Headquartered in Southern California, Teledyne Controls LLC is a wholly owned subsidiary of Teledyne Technologies Incorporated. Teledyne Controls is a leading manufacturer and innovator of a wide range of data management solutions designed to help aircraft operators collect, analyze and distribute aircraft data more efficiently. Teledyne Controls maintains worldwide facilities and a global network of field representatives to support its many airline, airframe, and military customers. Additional information about Teledyne Controls can be found at http://www.teledynecontrols.com.
About Teledyne Technologies Incorporated
Teledyne Technologies Incorporated provides sophisticated electronic subsystems and instrumentation, including aerospace and defense electronics, digital imaging products and software, monitoring instrumentation for marine and environmental applications, harsh environment interconnect products, and subsystems for satellite communications, as well as engineered systems for defense, space, environmental and nuclear applications. Our customers include industrial manufacturers and energy, infrastructure and natural resources companies, as well as government agencies, airlines and aerospace contractors. Teledyne Technologies' operations are primarily located in the United States, Canada, the United Kingdom and Western and Northern Europe. For more information, visit Teledyne Technologies' website at http://www.teledyne.com.
About Lufthansa Systems
Lufthansa Systems GmbH & Co. KG is a leading airline IT provider. Based on long-term project experience, a deep understanding of complex business processes and strong technological know-how, the company provides consulting and IT services for the global aviation industry. Over 300 airlines worldwide rely on the know-how of IT specialists at Lufthansa Systems. Its portfolio covers innovative IT products and services which provide added value for its customers in terms of enhanced efficiency, reduced costs or increased profits. Headquartered in Raunheim near Frankfurt/Main, Germany, Lufthansa Systems has offices in 16 other countries.
– See more at: https://www.lhsystems.com/article/partner-news-teledyne-and-lufthansa-systems-show-way-intelligent-navigation-ground-and-air#sthash.O5OSbyz8.dpuf