Wearing flight attendant uniforms or business suits, or high visibility vests over navy work shirts, a parade of Delta Air Lines employees filed through a very special airplane parked on the maintenance ramp at the company's Atlanta headquarters last month. The Bombardier CSeries, two years late and two billion dollars over budget had arrived. And while on this day the plane's appearance was perfectly timed to the news that Delta would purchase 75 of them with options for dozens more, the turbulence that preceded this day is not over.
Phillip Lindsey, long and lanky at 6' 4" took an aisle seat in the economy section, while his shorter but wider companion took the window. Both proclaimed the 18.5-inch seats comfortable though Lindsey's knees pressed against the seatback.
Empty and unappreciated was the even wider 19″ middle seat. Bombardier has revolutionized this space turning everyone's least favorite spot into something travelers might covet; the "extra-spacious middle seat."  The CSeries narrowbody aircraft has a two-by-three seating configuration so only one in five seats is in the middle. "There has to be an eighty percent load factor before you even start loading some of these seats," noted Colin Bole, a senior vice president at Bombardier.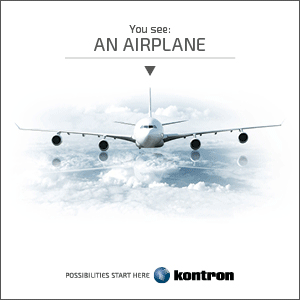 "Eighteen-and-a-half [inches] is already larger than anything that is available with any of our competitors in economy or coach," Bole suggested, as the Boeing 737 features 17″-wide seats and the A320 features 18″-wide seats. Because an extra smidgen of side-to-side space actually makes it easier for occupants to shift position, that extra inch on the middle seat is perceived as a 2-inch longer seat pitch, the company claimed.
"People are getting larger. People want more space, more width. People are bringing more baggage on board so they want more luggage space," Bole told RGN as he pointed out the bigger bins and taller windows. Even the aisle we were walking down was boldly marked with two outward pointing arrows and the notation "twenty inches".
Venturing into the world of larger commercial airliners after honing its craft in regional and business jets, Bombardier was free to modernize the single-aisle interior. "We defined those parameters and we built the fuselage; we built the airplane around them. Rather than being constrained by the fuselage cross-section like some of our competitors who have thirty-year, fifty-year old designs that they're tweaking," Bole said. "It's a huge selling point."
On this day in Atlanta it was all rainbows and unicorns with Bombardier and Delta celebrating the planemaker's biggest order to date for the CSeries. But make no mistake, "the process was difficult", one executive confided, and challenges lie ahead. Only 325 CSeries planes have been sold so far and the model cost five and a half billion dollars to develop.
Industry gossip suggests Delta was offered deep discount pricing, which Gregory May, Delta's fleet strategy boss did little to counter when he told reporters about the decision-making process. "We considered Embraer and at the end of the day, the economics favored the CSeries," he said.
Whether the price was below cost may well become an issue now that Brazil's Embraer is threatening to file a complaint with the World Trade Organization over Canadian government subsidies to the company, saying the money distorted the market.
Delta's May said there were other factors beyond bargain prices that convinced the airline to buy the CSeries, including the use of carbon fiber that decreases air frame weight and resists material fatigue, fly-by-wire cockpit technology, increased fuel efficiency – partially attributable to the use of Pratt & Whitney's geared turbofan engine.
The plane is "ideally suited to the market which hasn't had a new product since the 717," said Tony Romano, Bombardier's director of sales for North America and the Delta order "is the diamond" that validates the plane.
While the purchase by one of the world's most prestigious airlines may have elevated Bombardier's prestige in the exclusive club of large plane builders, it still has to deal with geo-political and commercial challenges so that Romano's claim that the company "always believed, we never lost belief, ever" will continue to be tested – regardless of how much airline workers and air travelers appreciate those wide aisles, bigger windows and roomier seats.