The US airlines' latest move in the ongoing chess game over US-Europe Open Skies is for four US Representatives to introduce a bill to prevent the US Department of Transportation (DOT) issuing operating permission to Norwegian's NAI Irish operator for flights from Ireland to the US.
Congressmen Peter DeFazio (D-OR), Frank LoBiondo (R-NJ), Rick Larsen (D-WA), and Lynn Westmoreland (R-GA) introduced bill HR 5090, which in its essence objects to contract labor being used on NAI's (and UK subsidiary NUK's) flights under Article 17 bis of the Europe-US open skies agreement. These are the same objections made by large US carriers in immunised joint ventures that control 78% of the transatlantic market, together with their labor unions, to the DOT, in response to which Norwegian committed to use only US and EU crews for US-EU flights.
With the DOT having essentially found that 17 bis does not preclude operations, these Congressmen are now attempting to rewrite the law so that it does.
Norwegian has already agreed not to use non-US-EU crews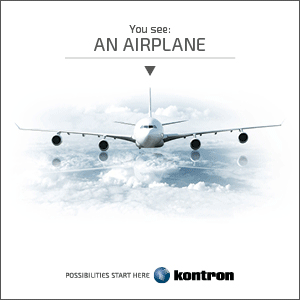 The matter to which the Representatives seem most to object — the Thai crews — has already been addressed at length in the DOT's Order to Show Cause, for which Norwegian stated, "while it vigorously disagrees with its opponents' legal and factual assertions, it will commit to use only American and European pilots and crews on its transatlantic flights, except if compelled by extraordinary and unforeseen operational reasons."
During the DOT's approval proceedings, advisers to both the DOT and State Department concurred that approval is in accordance with the relevant legislation. State's legal advisor further noted that "the Department assesses that granting the applications submitted by NAI and NUK, subject only to standard permit conditions, is in the foreign policy interests of the United States".
Irish representatives are truly vexed by the matter
A source close to the matter in Cork tells RGN that the move has "people here infuriated at the slur on Irish labor standards", which NAI must adhere to under Irish law.
Cork's mayor, Councillor John Paul O'Shea, certainly isn't amused. "The details included in this proposed bill and reference to our labour laws are quite simply inaccurate and insulting to the people of Cork & Ireland. I have been a long time proponent of the establishment of flights from Cork to Boston and it is now time that the US Department of Transport move this process forward and give this licence the green light."
Continued O'Shea, "the US Department of Transportation have already stated that there is no legal impediment to the granting of a foreign carrier permit. There is quite simply no validity to this proposed bill and I would call on Representatives DeFazio, LoBiondo, Larsen and Westmoreland to withdraw this bill and support the Cork to Boston route for the many Irish and indeed Irish American and American people who await to avail of this new direct link to Cork."
The delay in approvals, as well as the ongoing travails of the proposed Cork-Boston NAI service, has also irked Cork Airport, with managing director Niall MacCarthy telling Runway Girl Network, "The normal period for approval of a foreign carrier permit is two months rather than two years. It met with significant resistance, largely led by trade unions, anti-consumer, anti-competitive interests who don't want to see low-cost capacity going on the transatlantic route, and there was a reluctance on those grounds to approve it fast. So, the US government essentially sat on the application for two years."
Airlines with 78% of the market object to an airline with 2%
The latest move comes in the context of wider concern over the control that the three alliance immunised joint ventures have over transatlantic pricing.
CAPA, the Centre for Aviation, recently put out analysis that the closed joint ventures will operate 78 percent of transatlantic available seat miles this year. As recently as 2010 it was 55 percent.
Norwegian's share, by contrast, is approximately two percent.
There is an argument that the US' government regulators have, in the name of free markets, abdicated their duty adequately to scrutinise open skies-based joint ventures.
Political campaign contributions shed some light
The Congressmen's actions in the context of this election cycle is also notable. While Lynn Westmoreland is retiring from Congress this year, the three Congressmen seeking re-election this year have received significant contributions from the air transport industry and from transportation unions.
According to OpenSecrets.org, Peter DeFazio and Frank LoBiondo both received significant campaign contributions from the air transport industry in the last year, with DeFazio ranking 10th and LoBiondo 20th on the industry's political donations list. After transportation unions, the air transport industry was the second biggest contributor to both DeFazio's and LoBiondo's campaigns. Rick Larsen, whose district is in Seattle, received twice as much money from the industry as from its unions.
Some industry observers believe it is inconsistent for Congressional allies of the major US airlines to object to contract flying on their behalf, since major legacies take advantage of lower cost regional operators either operating as direct shell subsidiaries or on a contract basis.
The four Congressmen state: "Consumers may purchase tickets on Norwegian.com and they may board planes marked Norwegian in big bold letters, but this airline is 'Norwegian' in name only," but this is exactly what happens with a significant (if not majority) of flights operated by Alaska, American, Delta and United — many of which will be the ones spiriting these and other lawmakers home on regional jet aircraft.