The first 10 Iridium NEXT communications satellites, each bearing an Aireon space-based ADS-B antenna-and-receiver payload on its underside, will ship to Vandenberg Air Force Base in California within the next two weeks in preparation for launch in July.
Cyriel Kronenburg, VP aviation services for Aireon – a McClean, Virginia-based consortium containing Iridium and four air navigation services providers (ANSPs), which will provide space-based ADS-B data feeds to ANSP customers – says 12 NEXT satellites "are currently in final production or are ready" at Orbital Sciences' satellite payload-integration facility in Arizona.
After a planned initial launch in mid-2015 of two NEXT satellites for testing fell through for political reasons (the Dnepr rocket launcher to be used was a Ukrainian-Russian collaborative design but the launch provider ISC Kosmotras was Russian), Iridium and Aireon "had to move to our back-up plan," says Kronenburg.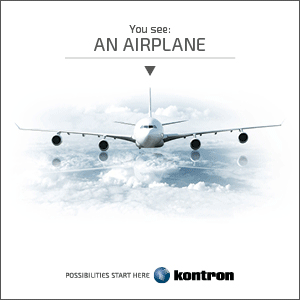 This is to launch on one SpaceX Falcon 9 launcher all 10 satellites planned for the first of six different low-earth orbits (LEOs) which the 66-satellite NEXT constellation will occupy. (Each orbital plane will contain 10 NEXT satellites, plus an operational spare.)
That launch is due to take place this summer: "The target of end-July still stands," affirms Kronenburg.
Six subsequent Falcon 9 launches, each carrying 10 NEXT satellites, are due to take place at two-month intervals. The entire 66-satellite constellation should be orbiting before the end of 2017, ready to enter service for Iridium's communications-network and Aireon's space-based ADS-B applications by early 2018.
Aireon itself is far ahead of the curve. Harris Corp, contracted to construct Aireon's space-based ADS-B satellite payloads, as well as its ground station on the island of Svalbard far off the northern coast of Norway and Aireon's operations-control center near Tyson's Corner, has completed all 72 payloads Aireon ordered. (In addition to the 66 orbiting NEXT satellites, six more are being built as ground spares.)
Harris has also completed the ground station on Svalbard – chosen because it gets no rain, the only weather which can affect data downlinks from the NEXT satellites – and Aireon's operations control center.
At this center, says Kronenburg, Aireon will receive within "milliseconds" through a high-capacity data "pipe" from the Svalbard ground station the ADS-B Out GPS positional signals broadcast by aircraft, received by Aireon payloads on the undersides of NEXT satellites and then transmitted down to Svalbard.
Aireon will process the overall ADS-B data feed into different packages of ADS-B positional data relevant for each of its ANSP customers' air traffic management (ATM) surveillance needs.
Kronenburg reckons that, including the time it takes for Aireon to re-package and distribute the ADS-B data feed from the NEXT constellation via Svalbard, each ANSP customer will receive relevant ADS-B Out positional signals from aircraft less than two seconds after a NEXT satellite receives them. "We're aiming for one-and-a-half seconds," he says.
Aireon has newly received a superb indication that its space-based ADS-B technology will work exactly as planned. Nav Canada is now fully connected into Aireon's ADS-B data system and recently the two organizations performed an end-to-end transmission test using a satellite "lying on its back" inside Orbital Sciences' Arizona facility, according to Kronenburg.
They meant to use a signal generated internally by Aireon for the test. However, the organizations were delighted to find that the Aireon ADS-B package on the satellite – which was enclosed within a large, metal-covered building near Phoenix – received live signals from every ADS-B Out-equipped aircraft flying within a 250-mile radius of Phoenix.
These signals were transmitted accurately to Nav Canada's automation platform. (See the image of the live feed Nav Canada received below.)
Aireon has now signed up eight ANSPs as firm customers, including its four ANSP shareholders. The shareholders are Nav Canada, ultimately due to become Aireon's majority shareholder; Denmark's Naviair; the Irish Aviation Authority; and Italy's ENAV.
Another ANSP customer is the UK's National Air Traffic Services, which will cooperate with Nav Canada to provide space-based ADS-B ATM surveillance over the entire lengths of the busiest North Atlantic tracks.
The Dutch Caribbean Air Navigation Service Provider, located in Curaçao, is also a customer. This ANSP's flight information region (FIR) covers much of the high-altitude oceanic airspace through which the major north-south tracks between North and South America pass.
Aireon's other two ANSP customers' FIRs cover vast areas of busy oceanic airspace. One is South Africa's Air Traffic Navigation Services (ATNS), whose FIR covers more than 10 percent of the world's airspace, according to Kronenburg. ATNS' airspace includes huge areas of the South Atlantic and the southern Indian Ocean.
ATNS has newly signed a regional commercialization agreement with Aireon to develop the use of space-based ADS-B data jointly throughout Southern Africa. This agreement will establish a framework for facilitating use of space-based ADS-B data in the Southern African Development Community (SADC) region.
As the operator of the SADC's regional Very Small Aperture Terminal (VSAT) satellite-communications network, ATNS will distribute space-based ADS-B data over satellite links to remote locations throughout the SADC. This will extend ATM surveillance to regions where ground-based communications are prohibitive.
ATNS will also work with regional ANSPs to use space-based ADS-B data collectively to develop regional traffic flow control to complement the SADC VSAT network. This will create substantial cost-savings and operational benefits for airlines and ANSPs, according to Aireon.
The company's other existing ANSP customer is the Civil Aviation Authority of Singapore, whose FIR extends throughout oceanic airspace stretching from Vietnam to Indonesia.
Aireon has also signed memoranda of agreement with the ANSPs of Australia, India, Iceland, Portugal, New Zealand, and both West Africa's ASECNA and the Blue Med Functional Airspace Block, to explore using space-based ADS-B data for ATM surveillance.
Kronenburg says it remains in "intense discussions" with these ANSPs, as well as with Russia's Federal Air Navigation Authority, Japan, the FAA's Oakland Air Route Traffic Control Center and most ANSPs in South America.
Meanwhile, although continuing funding uncertainty has prevented the FAA to date from deciding to become a firm customer, "the FAA are on track with the technology," says Kronenburg.
Aireon is already providing test data to the FAA's Surveillance and Broadcast Services' ADS-B feed at the FAA's New York Technical Center. However, says Kronenburg, to make this feed operational for ATM surveillance of FAA Atlantic airspace, "They need a business decision after 2018 to integrate it into ATOP," the FAA's Advanced Technologies & Oceanic Procedures automation platform.