Working closely with Embraer, European operator ASL has cleared the Legacy 450 for operations into the challenging St Tropez, La Mole airport, gateway to the French Riviera.
Maxime Wauters, ASL's safety manager and pilot responsible for the authorisation work, says: "Essentially, everything about St Tropez La Mole is challenging. It has a short runway, with around 1,032m available, and is surrounded by relatively high terrain. It has natural obstacles at both runway ends, no precision approach system and the final approach is not aligned with the runway axis. Plus, we can only land in one direction and depart in the other, which can be tricky sometimes, since aircraft almost always have to land and take off upwind.
"The weather – especially the wind – can be very challenging and often changes around completely in a couple of hours. In fact the wind is probably the most significant factor, leading the decision on whether to land or divert. Finally, it's a non-controlled airport. There's always an AFIS [Airport Flight Information Service] agent in the tower, but no real air traffic control, so crews are responsible for maintaining separation from other traffic."
A 50m reduction in usable runway length, along with changes in operating procedures and requirements for commercial and private operations has affected how the airport can be used. The same procedures apply to all aircraft over 5.7 tonnes, with landing performance calculations based on 60% of the total runway length. "Because of the change many small, mid-size and heavy jets are no longer able to operate out of La Mole," Wauters explains.
Now, thanks to ASL's close cooperation with the direction générale de l'aviation civile (DGAC, France's Directorate General for Civil Aviation), the Legacy 450 is the largest aircraft capable of using La Mole.
Wauters says no aircraft modifications were required for the approval. "We presented the DGAC with a complete technical file including performance calculations under various conditions. We proved the aircraft met all the performance criteria for safe operations, and with an impressive payload."
He adds, "Embraer provided engineering assistance, verifying our technical information and confirming our numbers. Once the DGAC had verified and approved our technical file, we were assigned an OCV [organisme de contrôle en vol, Flight Control Organisation] pilot for an evaluation flight."
This occurred after an extensive briefing with the OCV pilot, covering airport requirements and aircraft related procedures and performance. "The flight included VFR reconnaissance of the area, one approach with go-around, one full-stop landing and one departure. All were VFR, since we're not approved to fly IFR approaches into La Mole."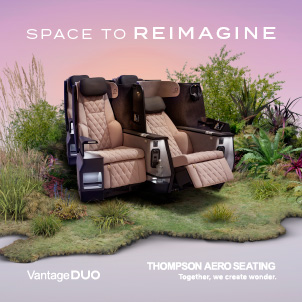 For ASL's charter customers, La Mole represents a desirable gateway to St Tropez and the French Riviera, but the ability to fly into the airport has particular significance to a local owner of the Legacy 450.
"He has a house 15 minutes away from La Mole, but couldn't land there with his previous aircraft, a Citation XLS+. He had to land in Toulon or Cannes, which meant an hour's drive. But of course, the ability to fly the Legacy 450 into La Mole with six passengers and baggage also enables ASL to offer its customers a unique opportunity," says Wauters.
Predictably, Wauters is impressed with the Legacy 450, but more significantly, he says the highly experienced DGAC pilot "…fell in love with our aircraft". He said he was amazed by the machine and its technology, which he compared to a Falcon 7X.
Beyond that, Wauters reports that even though the spacious cabin is extensively equipped, passengers particularly comment on its quietness, a quality carried over into the cockpit. "We're amazed every time we get on board."