As wireless streaming video inflight entertainment continues its expansion into the airline cabin, one of the big questions for airlines considering installing or updating a streaming IFE solution is whether to integrate the streaming application into their main airline app or leave it as a standalone.
As Runway Girl Network explained earlier in the month when discussing the startups integrating reading material into airline and airport apps, these separate streaming applications can be sizable. Gogo's app is 13.9MB, Virgin Australia's Lufthansa Systems equivalent hits 33.7MB, Lufthansa's own version is 25.3MB, and Qantas' Panasonic-build app is a hefty 49.5MB.
There are valid marketing reasons to integrate apps — driving downloads of the main app, and avoiding the need to download a separate app on the aircraft — but there are also practicality reasons to keep them separate.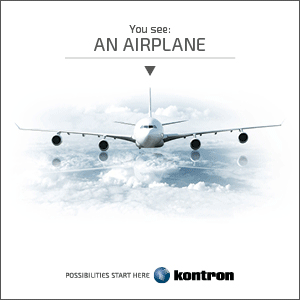 Speaking with Lufthansa Systems senior vice president for BoardConnect, Norbert Mueller, Runway Girl Network asked whether the company — one of the biggest players in streaming IFE — considered whether integrated or standalone apps were the future.
"In a very short time, meaning this year, we will be able to be completely flexible on that," Mueller explained. "It depends a lot on the situation with the airline, and what you want to receive with a potential separate app. If you look into our customer base, In Australia, the BoardConnect app, if I'm not mistaken, has something like 2 million downloads on its own. You could think about using that volume for additional marketing. You could also say 'I want to integrate the player, to push the download of the airline app'."
This is the crux of the matter, and it is a fairly large choice for an airline to make. Integrating a streaming video software development kit (SDK) into an existing application, which often has to integrate with numerous legacy systems while playing within the world of the iTunes and Google Play stores, is complex.
Mueller noted that, "Up to now, especially on a customer like Virgin Australia, you really didn't have a big option, because the navigation for the BoardConnect system was implemented in a native app. Integrating this big piece of IT with an airline application, actually drives one big disadvantage: you need to integrate release management and release cycle.
"In the world of mobile computing," Mueller said, "that can be quite challenging, because you're not on your own. You have Apple and Android releasing certain stuff all the time. So it's very difficult, the bigger the app gets, to cope with the trouble which is evident there."
"In our new version," Muller explained, "Lufthansa is already halfway there: the major part of the system is HTML, and except for iOS we won't even need an app. You could do a playback just in the browser. Then it's a question, how do you want to position it? Do you want to have an app? Do you want to marry it with the airline app? Or do you want to do something special?"
That "something special" could include offline or even post-flight viewing, for example — both of which come with their own requirements, not least from content rightsholders.
As Mueller said, "It really depends on the airline, and what they want to do with it."