After a few days of rumours, American Airlines confirmed its selection of the B/E Aerospace Super Diamond outward-facing herringbone for its new widebody business class seats. The product will replace the unpopular customised Zodiac Aerospace forward/backwards herringbone, currently installed on the Boeing 787 and refitted Boeing 777-200ER aircraft.
The move wasn't unexpected — this column noted last September that "Super Diamond would seem to be the smartest choice for American," noting that it "can be customised in appearance to closely resemble AA's current and future products in finish," which is certainly the case here.
Confirmation of the Super Diamond choice came from the Belfast Telegraph, near where B/E will be manufacturing American's premium economy seats in Northern Ireland, and from the Fort Worth Star Telegram, American's hometown paper.
B/E will also be outfitting all classes of the American Airlines Airbus A350 when it enters service next year, including a proper Premium Economy section. Runway Girl Network analysed American's pick of B/E for its new Premium Economy service last year. Premium economy is due to roll out progressively over three years on American's 777, 787, A330 and A350 fleets.
After significant production problems by Zodiac — not to mention the strongly negative reaction by many business class habitués to the instability of its 787/777-200ER seat — American is clearly betting that B/E, no stranger itself to delivery delays, can deliver its Super Diamond on time. Virgin Australia's first refitted Boeing 777-300ER, for which B/E caused numerous and ongoing delays, is only now flying, six months late.
American has chosen to dress the Super Diamond seat in a style that is remarkably similar to the popular Cathay Pacific/JPA Design implementation of the Zodiac Cirrus product on its Boeing 777-300ER aircraft, with the signature tab-shaped privacy shield that has proven very popular among flyers. This will bring a substantial amount of fleet commonality to American's longhaul operations — much more so, in fact, than the custom Zodiac seats they will be replacing.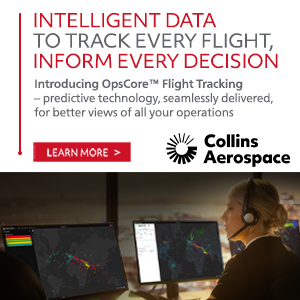 "American's high-density custom Zodiac seat installed on refurbished 777-200ER and 787-8 has not been received well," an industry observer notes. "I see constant reports of the seat pairs 'shaking' when one passenger moves, disrupting the passenger in the adjacent seat. The B/E seat installed on the 777-300ER and upcoming Super Diamond seat on the 787-9 and A350 will make existing 777-200ER and 787-8 the subfleets to avoid on American."
It is entirely likely that this fleet will become a kind of ghost high-density subfleet, serving markets with less upmarket premium competition (such as South America) until such a time as that becomes unsustainable or the seats require replacement at the end of their lifecycles.
And it's notable just how far American has gone with the imagery on its 787 Dreamliner page to avoid showing that seat in all its problematic, forwards-backwards glory.