Inflight connectivity is coming a little more quickly in China now and, not surprisingly, the market is different from the rest of the world. Global Eagle Entertainment recently received the necessary licenses to trial connectivity in the country and while Internet service is a big part of the planned offering, it is not the driving force, at least not initially, according to Mike Douglass, GEE's SVP sales & marketing.
The company has had success in delivering live television on an Air China 777 in China, and believes that expanding on that front offers a means to access more aircraft and ease the licensing process over a larger fleet deployment, particularly for domestic operations. GEE now has commitments for a connectivity trial on Air China widebody and narrowbody aircraft (including television), pending delivery of additional licenses to the airline for such operations.
Licenses continue to be tightly controlled. The Chinese government is currently offering one-year trial licenses to a limited number of airlines, connectivity providers and in-country technology partners. Douglass believes that the industry is approaching "a tipping point" insofar as "the government has granted those [in-flight TV] licenses; the good part was with the launch of live TV it provides a vehicle to enable passenger viewing of government reviewed content which is a good thing". Moreover, even while acknowledging the heavy restrictions in the market, Douglass believes the momentum will carry through, saying, "Once it is rolled out and they see the power of what connectivity and live TV brings to the customers we fully anticipate that they will expand [licensing]."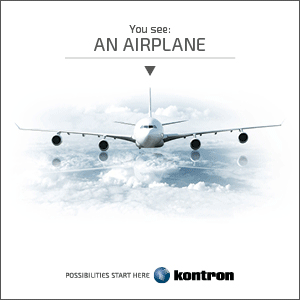 Perhaps even more valuable to GEE on this front is the ability to partner with government media outlets and other local content providers, with the opportunity to offset the deployment costs with that partnership – something that both Air China and China Eastern have expressed an interest in doing. GEE is confident that "to get live TV out and to get their product out [content partners] will be willing to participate commercially in that arrangement". Adding China-flavored Internet connectivity after that is a relatively smaller investment as much of the hardware is shared with the television service. Cutting deployment costs to the airline could be a big catalyst for driving adoption.
The technology to accomplish this dual deployment is something GEE is working on in conjunction with its Chinese technology partners. Douglass is keen on "moving forward with them on the development of new technology that will take advantage of what we are doing on on live TV as well as bringing connectivity into the market place, giving them flexibility from a technology perspective that allows them to look at multiple bands if they want to." First up in that plan is delivering an antenna solution that can handle both the television and connectivity service in a single unit. This would be a Ku-band solution to start, much like GEE's deployment on Southwest Airlines, with a receive-only link to handle the TV content and a bidirectional link in the same hardware to handle the connectivity portion of the service.
Keeping with the recent announcement that GEE is going to grow into the Ka-band segment, Douglass acknowledged "potentially a dual Ku/Ka band [for Internet] as we continue to look at that path in our technology roadmap" but that seems a secondary or even tertiary thought for GEE at this point.
Moving from trial to full deployment remains a possibility for GEE at Air China, though the carrier has been testing – or is in line to test – a variety of connectivity solutions. Proving that the technology works as promised is key to clinching this or other deals in China. "I think making sure the technology works and it is reliable are basically the criteria that we have agreed to with a customer; we view that as a very low bar to go clear. We are very comfortable in delivering our technology," says Douglass. Not being forced to hit certain take rate or profitability metrics – plus getting the install costs subsidized by government media outlets – should make it easier to score more customers for the solution.
As noted above, narrowbody fleets are of particular interest to GEE as those aircraft are mostly flying domestic where the television feed is guaranteed to be available. The ability to push government-sanctioned content will help on the financial side and wining just a couple deals would be significant for the company, especially as the narrowbody fleet in China balloons in the coming decade. Which is not to say that GEE is ignoring the widebody market; that is part of the trial project. But the smaller planes represent the more desirable portion of the market for GEE today.