The US Federal Aviation Administration is identifying Republic, United, Skywest, American Eagle, Island Air, and Delta as the six US airlines affected by the safety defect on nearly 11,000 Zodiac Aerospace seating systems across seven commonly flown regional and mainline narrowbody aircraft types, and the agency says the deficiency is "in the design of the seat and tray table".
The FAA's Notice of Proposed Rulemaking (NPRM), which is the first public step towards an Airworthiness Directive (AD), states: "The impact of the head onto a typical transport passenger seat back during seat qualification testing normally results in an initial contact followed by an unimpeded sliding motion down the back of the seat. That type of interaction does not typically result in excessive neck loading or direct concentrated loading on the neck. The design of the affected seating systems introduce new injury mechanisms such that the chin can catch on the seat, causing high neck bending loads and direct concentrated loading on the neck. This interaction between the head and the seat during forward impacts can result in serious injury to the occupant."
Responding to further questions by RGN, the FAA said, "The chin impact-related issue is not the result of pitching seats too closely together. These seats were tested at typical installation pitches. The chin impact issue is a deficiency in the design of the seat and tray table, not a seat pitch issue."
The issue concerns "certain Zodiac Seats California LLC seating systems having model numbers 4157, 4170, and 4184," the FAA said in the NPRM. Zodiac Seats California is a subsidiary of Zodiac Seats US (formerly Weber).
The FAA identified the following aircraft as being affected:
Boeing 717
Embraer E190 and E195
Embraer E170 and E175
Embraer ERJ-145
Bombardier Dash-8 Q400
Bombardier CRJ-900
Bombardier CRJ-700
It is unclear how or whether Island Air, which operates none of those aircraft types, is included.
"The issue was first discovered when the Brazilian aviation authority, Agência Nacional de Aviação Civil (ANAC), requested the FAA's review and input on test data submitted for seats to be installed in the Embraer ERJ models," an FAA spokesperson told Runway Girl Network, later confirming that this was an Embraer E170.
"The FAA Civil Aerospace Medical Institute conducted tests with representative seats to determine the seriousness of the potential injuries cited in the notice of proposed rulemaking. The seat manufacturer also conducted additional tests with the actual seats and provided the test results to the FAA."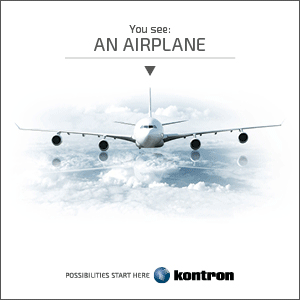 The FAA directed RGN to seatmaker Zodiac Aerospace on a number of questions, including more details on the aircraft concerned for each airline. "While the FAA does not have those details readily available, the Notice of Proposed Rule Making (NPRM) identifies the affected aircraft seat part numbers, and the seat manufacturer keeps a record of the customers to whom they sold the seats," the FAA told RGN.
Zodiac Aerospace did not provide details on affected customers, but spokesman Pierre-Antony Vastra today said the safety issue "was raised by FAA on a seat which was previously certified, but recent evolution of certification regarding potential neck injuries raised an issue regarding potential injuries with the latch".
He says a fix "has been developed by Zodiac Seats engineers, tested and certified" and that Zodiac has "already provisioned the estimated cost in its 2014-15 accounts".
Airlines largely stay mum on seat safety issue
United Airlines spokesperson Rahsaan Johnson gave a no comment. Delta has not responded to RGN's questions beyond an initial statement from spokesperson Michael Thomas, who told us, "Early indications show we don't have these seats and are not exposed to this AD, at least re: regional aircraft." The FAA later specifically identified Delta aircraft as affected.
American Airlines spokesperson Leslie Scott told RGN, "These are not our mainline aircraft. We are working with our regional partners to comply with the directive." Several of the aircraft types concerned, of course, are operated by wholly owned subsidiaries of American Airlines. Others are operated on a contract basis for American Eagle.
American Eagle is the overarching brand for both AA subsidiary (PSA, Piedmont, Envoy) and contract (ExpressJet, Mesa, Republic, etc) flying. Nancy Kalin, spokesperson for Envoy told RGN, "We're currently reviewing the NPRM to determine how Envoy's fleet may be impacted, and will work to ensure we comply with any impending ADs."
Mesa Airlines spokesperson Marcia Scott refused to comment. Air Wisconsin, Compass, Trans States, and Republic did not respond to our queries. ExpressJet spokesperson Bobbie Battista told RGN: "We are not affected by this NPRM on the Zodiac Seats." Piedmont spokesperson Jacqueline Jennings confirmed to RGN that the carrier "currently flies 37 de Havilland 'Dash 8' turboprops and four Embraer 145 regional jets. None of the aircraft in our fleet are equipped with Zodiac Aerospace seats."
PSA Airlines spokesperson Jean Holloway told RGN, "We are currently researching this issue and will comply with any FAA ADs."
Zodiac cites "working extremely closely" with FAA, seemingly differs on impact by factor of 3.5
"To be quite frank, this is not coming by surprise," Zodiac Seats chief executive Jean-Michel Billig said during the seatmaker's first half earnings call late last week. "It is, I would say, close to business as usual. There is no compromise at Zodiac on safety. As part of this attitude, which is a continuous attitude for decades at Zodiac, we are working extremely closely and continuously with the authorities, be they the FAA or EASA."
"As part of this working together, several months ago the FAA came to the idea — and it is, I insist, not related to any accident nor any incident nor any negative test result — that we should consider a potential risk in the design of one of our seats," Billig said.
Yet Zodiac contradicted the number of seats that the FAA identified. "As far as we are concerned, this should not be 10,000 seats [the FAA estimates 10,482 systems, not seats –Ed.], it should be in the order of magnitude of 6,000 seats," Billig insisted.
Zodiac Aerospace chief executive Olivier Zarrouati was in tune on the numbers, stating: "We are talking about 6,000 seats — pax."
The FAA NPRM cites eleven seating system part numbers across three seat model numbers. One is identified as a single seat (almost certainly for the Embraer 145), one as a triple (almost certainly for the Boeing 717), but the rest are doubles. Assuming the lone single and lone triple average out in terms of numbers, 10,482 seating systems comes out at 20,964 passenger seats — in the FAA's US jurisdictional purview alone.
The FAA and Zodiac would therefore appear to differ by a factor of 3.5 in their assessments of the number of seats affected, which would seem to be in contrast to Billig's assertion that Zodiac is "working extremely closely and continuously with the authorities".
Five year timescale for replacement or refit raises more questions
RGN asked the FAA why, if these seats are as problematic as the language in the NPRM would suggest, the regulator is proposing to permit a sixty-month compliance time.
"The FAA uses a risk-based analysis to determine acceptable compliance times for airworthiness directive actions. While many ADs have shorter compliance times, a five year compliance time is not uncommon," the FAA told RGN.
Of the most recent 25 Airworthiness Directives posted by the FAA, only two have compliance times longer than 60 months.
RGN will continue to press for further transparency on this public safety issue.