There was little ceremony around a Virgin America flight from Miami to San Francisco in the wee hours of the morning of 8 April. No passengers were on board the midnight departure as it was a ferry flight bringing the Airbus A320 aircraft to the carrier's hub. And while it did not receive any special welcome upon arrival, the flight was a historic one. Ship N286VA is the first commercial aircraft fitted with ViaSat's hybrid Ku/Ka antenna system; the aircraft entered revenue service after receiving FAA certification to operate with the new connectivity hardware installed. This milestone wraps up an 18-month project to achieve the necessary Supplemental Type Certificate (STC).
The STC was delayed slightly in what VP Don Buchman described during the recent Aircraft Interiors Expo as "a 16-day slip on a year-and-a-half program; it doesn't sound like the end of the world to me."
With the hardware now installed and certified, the aircraft can offer connectivity to passengers using ViaSat's Ka-band satellites on flights over the Continental US, and transition to leased capacity on Ku-band satellites in ViaSat's Yonder Ku-band network when the plane leaves the Ka-band coverage zone. For Virgin America this coverage transition is necessary to provide connectivity on Hawaiian routes. Similar technology will be used on Qantas aircraft as they are fitted to connect to the Ka-band NBN satellite over that country, and to the Yonder Ku-band coverage when flying intercontinental routes.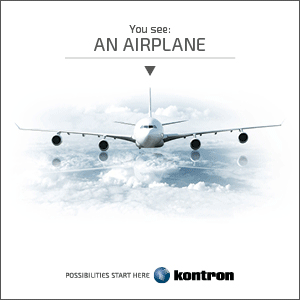 As for the switching process, it involves the antenna essentially "flipping over" to move between the Ku and Ka apertures. Some detractors have suggested that the technology is immature or "overly complex from a mechanical standpoint". Buchman dismisses such concerns, suggesting that ViaSat has "been doing this for 15 years; it is a little bit of old technology for us…. We did a flight where we had six different satellites – Ku and Ka, government owned, public, spot beam, broad beam; that was on a 757 with Ku/Ka [hybrid antenna system] and we have done that."
Buchman expects that the downtime for such handoffs will be less than a minute, based mostly on the time consumed as the flip happens and the antenna repoints to a different orbital slot.
He acknowledges that it "is not as seamless as our beam to beam", but believes it is no different than switching between disparate Ku satellites as aircraft move across the globe.
Separately, Virgin America announced pricing for the ViaSat service last Monday, choosing a flat-rate option per flight for passengers. In that announcement Hawaiian flights were explicitly noted as not offering connectivity so it is unclear if the pricing will carry over to the ViaSat Ku-band service but presumably it could. And hopefully it does. Adding yet another pricing model to the already growing hodgepodge of pricing plans available to Virgin America customers would likely increase confusion and marketing challenges for the carrier.