Neutral Digital, an inflight entertainment (IFE) graphical user interface specialist, has launched a new customizable 3D games initiative in conjunction with Panasonic Avionics in a bid to revolutionize the inflight apps and gaming ecosystem.
"They're a completely new generation of applications, something that we haven't seen before in inflight entertainment," suggests Christian Grou, director of Neutral Digital. "It's a combination of infotainment apps, also with 3D games, and all of our games are using hardware acceleration so they are taking full advantage of the GPU (graphical processing unit)." The applications are modern Android-based code which can be ported back to older Linux-based systems with some degradation in performance.
Most applications currently on the market are not customizable, and you will find the exact same software on a multitude of different airlines. This makes it difficult for airlines to differentiate their products through gaming. Neutral Digital wants to make it easier for airlines to custom-build games and deliver an experience that matches the style of the airline.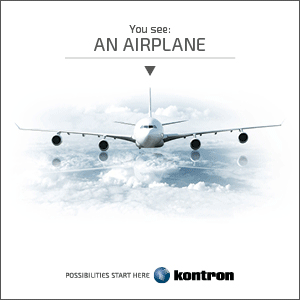 "The applications that we are offering are completely customizable to the airlines. Absolutely everything, including the colors and the user interface is customizable to the individual airline," says Grou. "We're developing all of these games as our own concept. We don't just take a license and produce the same game from the IFE system. They're completely new ideas."
One of the 3D games displayed at the recent Aircraft Interiors Expo in Hamburg was a "paint your fleet game", where passengers have access to an airline's fleet list and can paint them in any style they see fit. Another game on display was a take on the popular game Temple Run, where a business traveler has to navigate a busy airport in order to make his flight. Both apps ran smoothly, displayed smooth 3D graphics, and are much more in line with what your average smartphone user expects out of a mobile device.
Neutral expects to see its 3D products flying in the next six months and is in talks with multiple airlines to create customized versions of its apps.