HAMBURG — It's not every day when one of the world's five largest low-cost airlines signs for over three hundred shipsets of Airbus A320 seats, but for AirAsia CEO Tony Fernandes and Mirus Aircraft Seats CEO Phil Hall, that's what the Aircraft Interiors Expo brought.
The lightweight seats – with their composite structure, and thin backrest we've come to see as an LCC classic – are bang-on-trend. "The seat is 40% lighter but key for us was in terms of maintenance," said Fernandes, highlighting that having less moving parts will make life easier for AirAsia's engineers.
"We have always had an issue at AirAsia with our seats," Fernandes noted. "So we worked hard with my chief engineer Anaz [Ahmad Tajuddin] in developing this new Hawk seat, which we hope is step one in terms of innovation. At AirAsia we work with new companies, innovative companies that are trying to get product out."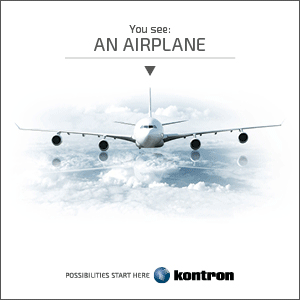 Fernandes contextualised AirAsia's purchase to RGN's Mary Kirby: "We actually had one plane at the beginning of our career that was grounded because we couldn't get the spare parts from the supplier. So obviously with an airline such as ours, you know we carry 60 million people, we do high rotations, there is a lot of wear and tear, so the less number of moving parts the better for us. So that was what we asked Phil and the team to come up with."
Asked what the carrier's Asian customers would particularly like about the seat, Fernandes said, "I think the main thing is it's fairly thin, but it's comfortable, so there is more space."
"Obviously we are taking the option with Airbus to put 180 seats with their new configuration so space is a premium and that was the main consideration in making the seat. Obviously, when we came up with the idea for the seat, oil was at a much higher price so weight was the primary factor in driving for this new product — but also comfort and little things that we were able to do with the table, and will innovate in terms of IFE — iPads in the back of the table, we're looking at power, things like that that we have always wanted as cheaper options."
Mary Kirby asked Fernandes about whether Hawk would enable AirAsia to change the seat pitch, but Fernandes said: "No, it is exactly the same. We are really very, very pleased with it to be honest. We are pleased with our old seat as well. It was a very good seat but it was a lot heavier and we have been able to get the right ergonomics. Plus, this will be the first generation we have asked Phil to work with a  few more things."
AirAsia will install the seat first as a retrofit on its Airbus A320ceo aircraft in order to get it through to linefit, Fernandes told RGN, with Mirus chief Phil Hall praising Airbus for being "very supportive, very understanding" and "very, very helpful" as Mirus works towards linefit offerability on the re-engined A320neo, while noting that the clout of AirAsia doesn't hurt in the process.
In terms of complexity, Mirus certainly seems to have an advantage, especially for the AirAsia seat. Hall told RGN that the part number for AirAsia's flavour of Hawk is "under 200, and that's everything nuts, bolts, washers, the lot. Really, we tried to consolidate components wherever possible, multi-function components, obviously bring innovation wherever possible, manage, mitigate risk. It's a constant juggling of compromises, but obviously passenger comfort is key. Obviously, with AirAsia weight is key. So we are just juggling those things around as everybody is. It's a constant struggle."
This focus on reducing parts numbers as part of a drive to ensure deliverability and reliability of supply is a key part of several innovations RGN has seen on the floor of AIX this year, and Mirus and AirAsia tell RGN that they are confident that the seatmaker can deliver on the 70,000 seat backlog that it just secured.