If there's anywhere in the world where the long-haul, low-cost carrier is in its prime, it's the Asia-Pacific region. Between Scoot, Jetstar, and the various flavours of AirAsia X, it's possible to fly in seats that are at premium economy standard for much less than the price of economy.
So I tried out ScootBiz on what is perhaps the airline's most crushing flight: a 0035 departure from Singapore, to arrive in Taipei five hours later at 0530 local, transit for an hour in a closed airport, and continue for three more hours to Tokyo.
ScootBiz is the same HAECO premium economy seat as is seen on numerous other airlines, in the same 2-3-2 cross-section on the Boeing 787 Dreamliner, but in what is probably subjectively the least attractive presentation.
The big differences, though: no entertainment screens, and no premium attention to the cabin.
To the former, Scoot's model seems to be about wifi connectivity (cheap at just over $20 for a 24h pass) and entertainment, and perhaps it thinks passengers know what they're getting in for, even if the selection is terrible.
I may not be Scoot's target cultural audience for its entertainment, although in my defence on a flight just a few weeks previously I spent a good half-hour enraptured by a Japanese-language documentary on donburi rice bowls, so my interests are fairly widespread. The films were just all bad. Of the just six English-language movies aimed at adult audiences, the Rotten Tomatoes ratings were 60%, 58%, 56%, 50%, 41%, and 38% for an average of 50.5%.
To the latter cabin and seat style question, there is surely a happy medium between cheap, durable materials and not feeling like a hospital waiting room. (The incredibly daft knee-side positioning of the flight attendant call bell and overhead light buttons, too, suggest Scoot didn't invest in effective cabin testing, given the number of times passengers, including me, inadvertently hit them.)
Just one lavatory for ScootBiz, too, on the world's most crowded Dreamliner, led to queues outside the flight deck door both during descent for Taipei and Tokyo. On the plus side, the crew kept the lavatories very clean.
On to the positives. The seat itself was comfortable, and I got a good couple of hours' sleep en route to Taipei.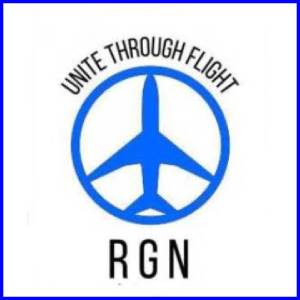 The main food dishes were as delicious as I've ever had in anything less than first class. The several elements of Singaporean cuisine used work very well in the air: flavoursome, umami-laden and suitable for reheating. The braised chicken was particularly delicious, and I would have had seconds of the nasi lemak. It's a good job that Singaporeans are such foodies that no airline based at Changi would dare serve truly bad food, and that Scoot has the resources of the SATS kitchen in Singapore to draw upon. The charge of USD 3 for a 330ml bottle of water felt very steep, though.
Transiting Taipei was swift and hassle-free, although the terminal was almost entirely closed save for a duty free shop that was doing a roaring trade.
The Dreamliner itself was excellent — I didn't get the nearly-nosebleed congestion that I often do on long flights with older aircraft, and felt relatively well rested despite the interrupted night.
The bottom line: I paid the equivalent of USD 307 for one-way premium economy just three weeks before I was due to fly. If I were to book today a similar product a similar time out on Singapore Airlines, it would cost USD 1076, or USD 821 on JAL. Regular economy is not that much cheaper.
In terms of the passenger experience, similar seats for bargain basement prices is as much of a boon for Scoot's reputation as it is a problem for the airlines offering nearly identical seats in their premium economy cabins. To what extent can legacy airlines expect to maintain their pricing position, and indeed their frequent flyer loyalty, when passengers looking for extra comfort can fly Scoot for significantly less, on brand new aircraft, with the bells and whistles that they choose? Moreover, to what extent can those holdout carriers refusing to offer premium economy do the same?