Emirates' new Boeing 777 longhaul business class seat will be unveiled next week, but the initial prognosis looks to be for a remarkably short seat without direct aisle access.
"Designed with enhanced customer comfort in mind, the new seat has a pitch of 72 inches," which is exactly six feet, and the seat "can be electrically moved into a fully flat sleeping position at 180 degrees," Emirates promises.
Fully flat would be an improvement on the current angled lie-flat version, but that 72" pitch may well be an issue — not least because it is the same pitch as the current seat. Unless there is an offset (like a B/E Diamond seat) where toes and heads overlap on either side of a partition, the new seat will be less than six feet long once a few inches of shell structure are taken into account.
By comparison, Qatar Airways' outward-facing herringbone B/E Aerospace Super Diamond seats on the 787 (and it uses the same product on the A380 and A350) extend to 80 inches (6'8"), while Etihad's staggered Business Studio (produced by Zodiac and Stelia) ranges from 75.7" to 80.5" depending on whether the seat is aisle-side or window/middle side.
More concerning, though, is that "Emirates will retain its current seat layout of 2-3-2 across its Boeing 777 Business Class cabins, as well the total number of Business Class seats per aircraft at 42," the airline says.
The primary purpose of longhaul business class these days is to get some sleep, with enjoying a bit of luxury and service a bonus offered on some, but of course not all, airlines.
Business class passengers hate the midnight clamber, where passengers in middle or window seats need to straddle the aisle passenger in order to stretch their legs or visit the lavatory. First-rank airlines hoping and expecting to be the carrier of choice — and for the yields that come with that — are no longer installing anything but direct aisle access in business class on their fleets.
Without direct aisle access, and with such short seats, would Emirates be signalling that it doesn't think it can beat its home-gulf competitors on passenger experience terms in business class?
All direct aisle access hope may not be entirely lost…
Emirates hasn't entirely ruled out the possibility that there will be some form of stagger, however, particularly since it notes that B/E Aerospace will be manufacturing the seats. B/E's Apex platform is used by JAL, Korean Air and Oman Air, with the Japanese carrier offering a very comfortable 2-3-2 layout on the Sky Suite versions of its 777-300ER, although JAL has decided not to install that product when renovating its other aircraft.
Given the extra geometrical space in the rectangular-shaped Apex seats, a 72" pitch would be less of a problem than in some other seats, given that taller passengers could sleep on an angle, but calculating the hypotenuse of the tall passenger on a 72" rectangular bed with a width of 22" would give only 75" — 6'3".
If not Apex, perhaps then B/E's Diamond product, seen on narrowbodies on all three US majors, Qatar Airways' long-range narrowbodies, and numerous other carriers? Emirates would be the first airline to use that seat in 2-3-2 on a 777 cross-section. United's ex-Continental B/E Diamond product is in 2-2-2, but it doesn't seem like there is enough space across to carve out another seat in the 777 cross-section. Lufthansa, however, uses a customised Diamond seat in 2-3-2 on the main deck of its refurbished Boeing 747-400 aircraft. Yet one of the key advantages of Diamond is that it can be pitched at significantly less than the 72" Emirates has announced.
Emirates hasn't ruled a stagger in, however, but not flagging direct aisle access in the press release would be as noteworthy in PR terms as it would be noteworthy in #PaxEx terms not to install it.
The way the press release deals with additional amenities, though, lends some credence to the idea that the lack of direct aisle access might just be a media statement misstep.
Emirates promises "a USB port to charge their devices, [and] a HDMI port to stream content from their personal devices directly onto the IFE screen," but does not mention an AC outlet, which its current seat supplies.
It's hard to imagine any airline not offering a plug socket in its longhaul business class in 2016, but then again it's hard to imagine a global carrier like Emirates hoping to attract experience-sensitive business travellers while even considering not offering direct aisle access these days either.
…but without direct aisle access, Emirates will be an airline of last resort rather than choice
Emirates has the world's largest fleet of Airbus A380 aircraft, but many of its longest flights use the Boeing 777-300ER and -200LR fleet, which are about twice as numerous in Emirates' fleet as the A380. The airline has not stated whether or not the -200LR aircraft or older -300ERs will be refitted with the new business class, but the fact of the matter is that more than twice as many flights will have the 777 product as the A380 product.
This week, Emirates took the title of world's longest commercial flight with the launch of its Dubai-Auckland service, using an Airbus A380 for the press operation rather than the significantly less impressive external visuals and seating #PaxEx provisions of the 777-200LR. (I'll reiterate my 2015 point about Emirates doing a fair bit of advertising, media opportunity and PR bait-and-switch with the A380 before actually serving passengers with a 777, which has worse passenger experience in every class of service.)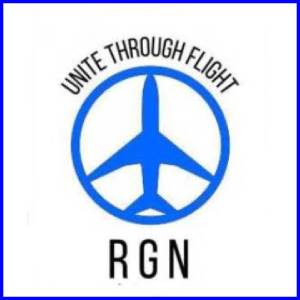 Despite a decent staggered fully flat bed with direct aisle access on its Airbus A380 fleet, Emirates has long offered its current product on the 777 fleet, and it has always been substantially inferior to the product that Etihad, Qatar Airways and many other airlines offered on similar routes at the same time, because of its angled lie-flat nature, and the middle seat.
If the lack of stagger turns out to be true, it seems Emirates isn't even willing to go as far as Qatar Airways' old product, which is 2-2-2 on its Boeing 777 aircraft, which at least enables a third of the cabin to lock in direct aisle access by selecting a seat in the middle pair. Etihad has long had direct aisle access across its widebody fleet, with the Stelia (previously Sogerma) product it now calls Premium Flatbed.
In terms of that Auckland flight, though, I'd take the A380's fully flat beds with direct aisle access, the standup bar, and a connection in the Sydney lounge — long enough to have a bite to eat, a shower and a glass of bubbles — over either the old 2-3-2 angled lie-flat seat or any fully flat seat without direct aisle access in a 2-3-2 configuration. And that's before Qatar Airways starts flying Doha-Auckland with a set of wider fully flat beds in a 2-2-2 configuration.
All eyes will be on ITB in Berlin next week for the big reveal, but it will take a full nine months for Emirates' new #PaxEx baby to be ready. "All newly delivered Boeing 777s after the arrival of the first aircraft in November will have these new seats on-board, Emirates notes, with CEO Sir Tim Clark concluding: "We are very excited about the arrival of our first Boeing 777 later this year with the new seats, and to see how our customers will respond to it, which I'm optimistic will be positive."
If the seat ends up not having direct aisle access for every passenger, I'm less optimistic.