Talking with Qantas head of customer product and service development Phil Capps recently, the way the airline dealt with head impact criterion (HIC) certification of its customised Thompson Vantage XL-based Business Suite seat struck a fascinating chord — and one that is not in harmony with much prevailing wisdom in the passenger experience community.
On its new staggered Business Suite product Qantas uses an over-shoulder belt for safety during taxi, takeoff and landing, which attaches via a loop fastener over a small round hook on the lap portion of the belt, and retracts to an essentially unnoticeable position during cruise. During a recent flight between Brisbane and Perth the system worked flawlessly and comfortably.
Yet the prevailing belief in the passenger experience world is that passengers dislike shoulder belts — a belief that has led to the development first of cushioned surfaces within the HIC area, then to airbags contained within lap belts, and most recently to airbags contained within the walls of HIC area surfaces. Could it be that the simplest solution is in fact both the most elegant and the easiest to certify?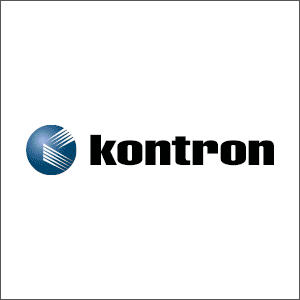 Qantas' conclusion was fascinatingly different, following extensive focus group work and testing of the new business seat with frequent flyers.
The airline introduced its Marc Newson-designed Airbus A380 first class cabins in 2008, and its first class seats (among the world's most spacious in an angled 1-1-1 configuration on the main deck of the superjumbo, and one not seen elsewhere) came with both lap belt and shoulder belt.
Nearly a decade later, while Qantas was focus group testing its new Business Suite for implementation on its domestic and international Airbus A330-200 and -300 aircraft, the airline discovered that its most valuable passengers recognised the shoulder belt from the A380's first class cabin and were relaxed about its implementation in business class.
Of course, the Qantas experience — coming as it does in the context of the Flying Kangaroo's unique position in the Australian zeitgeist, plus its historic and continuing dominance of the frequent flyer landscape within Australia — may not be directly applicable to other airlines and to other airlines' most valuable customers.
But the relatively low-tech, low-risk Qantas shoulder belt solution to HIC certification on its newest Thompson seats is in contrast to the higher-tech, engineered airbag answer that domestic competitor Virgin Australia and B/E Aerospace gave to the outward-facing herringbone Super Diamond seats. That airbag delayed introduction of Virgin Australia's The Business seat on both its Airbus A330 and Boeing 777-300ER aircraft.
And yet, the airbag solution continues to trickle down throughout the cabin, with airlines, seatmakers and aircraft OEMs able to secure certification for higher density economy seats through the use of monument-embedded airbags at bulkhead seats, saving up to four inches of space per bulkhead row affected.
The thing is, testing out both safety enhancements and passenger experience innovations in premium cabins holds a number of clear advantages for airlines.
Airlines can, like Qantas this past year, win both industry plaudits and media coverage for innovations like virtual reality headsets.
Airlines can surprise and delight their best customers and most valuable passengers with exciting new features.
With the relatively small number of premium travellers, and the higher crew-to-passenger ratio, airlines can ensure that assistance is available if a passenger, say, is unfamiliar with how this type of shoulder belt works — something that might not scale to an economy cabin of several hundred passengers.
And with a relatively small install base, they can seek real-world feedback, test rollout capacity, monitor in-service performance, respond to issues, and even iterate the product much more quickly over a few hundred business class seats than if a few thousand economy seats were affected. Unfortunately, trickle down improvements to passenger comfort in economy class remain largely at bay.